Construction Project Management
KTA's construction project management services provide Owners with support in every phase of a painting project. Services include reviews of project objectives, field investigations of existing conditions, laboratory tests for toxic metals and coating compatibility, and preliminary design reports including opinions of probable cost. Once a painting strategy is selected, KTA's coating consultants and environmental professionals prepare performance-based technical specifications, and assist Owners in conducting contractor pre-qualification, pre-bid meetings, contractor selection, submittal reviews and pre-construction conferences. During the construction phase KTA provides ongoing contract administration support and independent quality assurance observations of the work performed. The overarching goal of KTA's project management services is to design and specify projects to protect our clients' assets, and monitor contractor performance to verify conformance with the specifications in order to achieve client expectations.
Typically, KTA project management specialists have a Bachelor's Degree and/or 5 years industry-related experience in project management, supervision, construction, engineering, industrial paint contracting or consulting. Generally, they have NACE (National Association of Corrosion Engineers International) and/or SSPC (The Society for Protective Coatings) certifications, and broad knowledge of surface preparation, coating application, inspection processes and instrumentation, and industrial coatings contracting practices.
For more information on KTA's Project Management services, click on any of the links below:
Contact: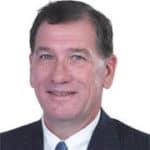 Bruce Rutherford.
412-788-1300 Ext. 137
brutherford@kta.com