KTA Private Courses At Your Site or Ours
Available through a private contract.
Contact: Charita Bush at (412) 746-4249 or email cbush@kta.com for more information regarding Private Courses
Coatings Inspection Instrument Use 1 Day
0.1 CEUs issued per instructional hour*
Designed for facility owners, engineers, industrial painting contractors, coating manufacturers, inspectors and others, this workshop details the proper procedures for using instruments and visual guides for verifying the quality of surface preparation and coating application work, as well as kits for sampling and testing for surface soluble salts, and kits for testing the adhesion of coatings.
The KTA publication, "Using Coatings Inspection Instruments," 3rd Edition by W.D. Corbett, is included with the workshop fee.
Shop Painting Practices 2 Days
0.1 CEUs issued per instructional hour*
To assist shops in the successful performance of coating operations, KTA offers an American Institute of Steel Construction (AISC) sanctioned Sophisticated Painting Endorsement (SPE) training curriculum. This curriculum also meets the training requirements for shops seeking SSPC QP 3 certification.
Course Topics Include: prerequisites to surface preparation; protective coating types common to the shop; surface preparation and inspection requirements; coating application in the shop; conditions for curing and curing mechanisms; hands-on use of quality control instruments.
*To be eligible for CEUs, participant must attend all sessions, participate in all activities, complete all assignments, complete a written evaluation of the course, and attain minimum required scores on the final written and/or practical examinations.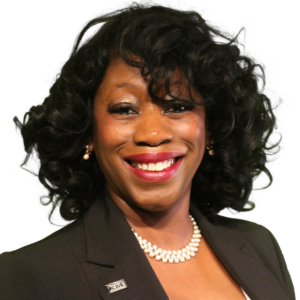 Contact:
Charita Bush
Corporate Trainer
(412) 746-4249