Engineering, Inspection & Testing Services
Protecting

Inspecting

Engineering


The World's Infrastructure Since 1949
Let KTA Shoulder The Burden On


Coatings Inspection

Laboratory Testing

Steel Inspection

NDT / NDE

Condition Assessments

Commercial Inspection
KTA-Tator, Inc. (KTA) provides facility owners, architects/engineers, contractors, fabricators, and manufacturers peace of mind that the integrity of steel and concrete structures and other assets are properly assessed and protected. 
KTA's specialties include coatings and corrosion engineering and inspection; steel and concrete fabrication inspection; field and laboratory coatings failure analysis; environmental, health and safety consulting; and contract administration for maintenance and construction activities.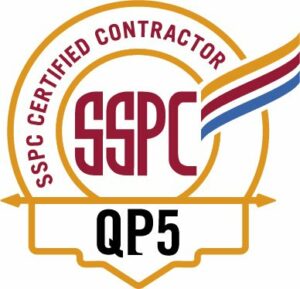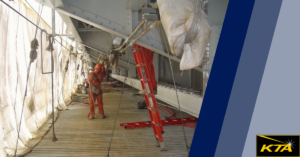 Containments are frequently erected to protect the environment and public health and welfare. These same containments are often ventilated to protect both the environment and the workers inside. Coating inspectors frequently enter the containment to perform inspections of surface preparation and coating application work.
Read More »