Disaster Recovery Support Services
Are you looking for Disaster Recovery Support Services?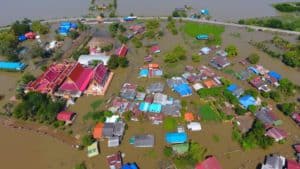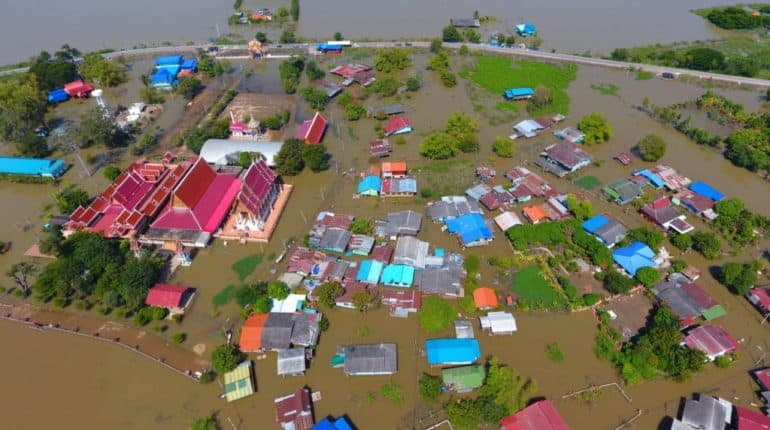 Since 1961, KTA pioneered (and continues to offer as one of its core services) Quality Assurance (QA) observations, primarily in the coatings, steel, and concrete industries. KTA has successfully taken this historical experience and expertise in QA observations and applied it to the disaster recovery marketplace. When disasters occur, the skill sets of the KTA individuals who perform QA observations is directly transferable to recovery efforts.
KTA has a working knowledge of the execution of natural disaster recovery and clean-up efforts funded through the Federal Emergency Management Agency (FEMA). KTA's experience includes performing residential home inspections, commercial building envelope assessments, and debris removal monitoring. KTA Project Managers (with experience managing projects involving QA observation) can quickly mobilize a large staff of trained and experienced personnel to provide observation, documentation, and monitoring services.
Personnel assigned to disaster recovery efforts are accustomed to working under difficult environmental conditions (including extended work schedules), traveling to distressed locations, and living remotely for extended periods of time. KTA's professionals demonstrate an industry-recognized standard of care and high level of ethical behavior in the execution of all assigned duties.
KTA's Disaster Recovery Support Services include the following:
Develop infrastructure and building condition assessment, repair, and clean-up protocol
Perform condition assessments and document status of repairs and clean-up
Train and manage local staff to conduct condition assessments and oversee clean-up
Verify conformance to project schedules and pre-established project milestones
Monitor costs associated with the level of effort required to complete work tasks
Review documentation submitted by other service providers for conformance to the scope of work
Conduct final inspections and review and process completion reports
Evaluate repair contractors for conformance to applicable regulatory policies
Disaster Recovery Support Experience
Puerto Rico Department of Housing
---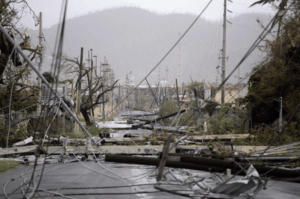 Over an 11-month period, KTA built and managed a workforce of 330 local staff to conduct QA Observations Services in the form of Initial and Final Site Visit inspections as part of FEMA's Sheltering and Temporary Essential Power (STEP) program for the Puerto Rico Department of Housing (DOH). The program was initiated in the aftermath of Hurricane Maria, and was larger in scope than all previous STEP programs combined. KTA provided condition assessment services for residential structures in Puerto Rico completing over 138,000 inspections. KTA's services included an assessment of replacement/repairs for roofs, flooring, cabinetry, HVAC, interior finishes, windows, doors, electrical, water heater, plumbing, sinks, toilets, shower stalls, gas lines, and miscellaneous accessories. The intent of the assessments was to confirm that the Contractor adequately performed the defined scope of work, and that the quantities of items repaired or replaced was justified. In addition to overseeing the inspections, KTA's Project Managers reviewed work orders, assisted in inspection policy development, and participated in bi-monthly project update meetings with the DOH.
Florida Dept. of Transportation / Target Engineering Group, Inc. 
---
KTA provided QA Observations services in the form of monitoring and documentation as a subcontractor to FDOT District 4 during clean-up efforts following the impacts of Hurricane Irma.  KTA personnel were tasked with documenting both the quantity and type of debris in each truck load.  KTA quickly mobilized a team of 4 inspectors who worked for a six-week period.
City of Richmond / RK&K Engineers
---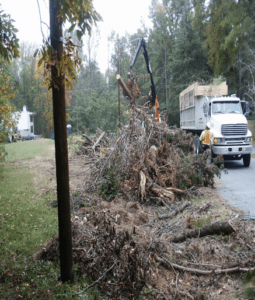 KTA provided QA Observation services in the form of monitoring and documentation as a subcontractor to FEMA during the Hurricane Isabel clean-up effort in the greater Richmond, VA area.  KTA personnel were primarily tasked with monitoring numerous FEMA-employed contractor clean-up efforts, documenting both the quantity and type of debris in each load.  KTA quickly mobilized a large staff of inspectors who worked around the clock for over a six-month period.
Contact Our Environmental Health & Safety Services Group:
Contact:
Dan O'Malley – Coatings Group Operations Manager
(412) 722-0539, domalley@kta.com