We are committed to being a diverse, equitable, and inclusive workplace through our recruiting and hiring practices, opportunities for advancement and mentorship, and participation in company initiatives. Our goal is to foster a supportive environment where all co-owners and affiliates feel included, valued, and comfortable bringing their authentic whole selves to work. We will continue to celebrate our differences, embrace our diverse knowledge base, foster creativity, and empower different points of view in support of our mission and core values.
Company culture is defined as the total sum of the values, customs, traditions, and meanings that make a company unique. At KTA, there is a specific collection of values and accepted norms that define our culture and define the way we interact with each other and everyone we deal with.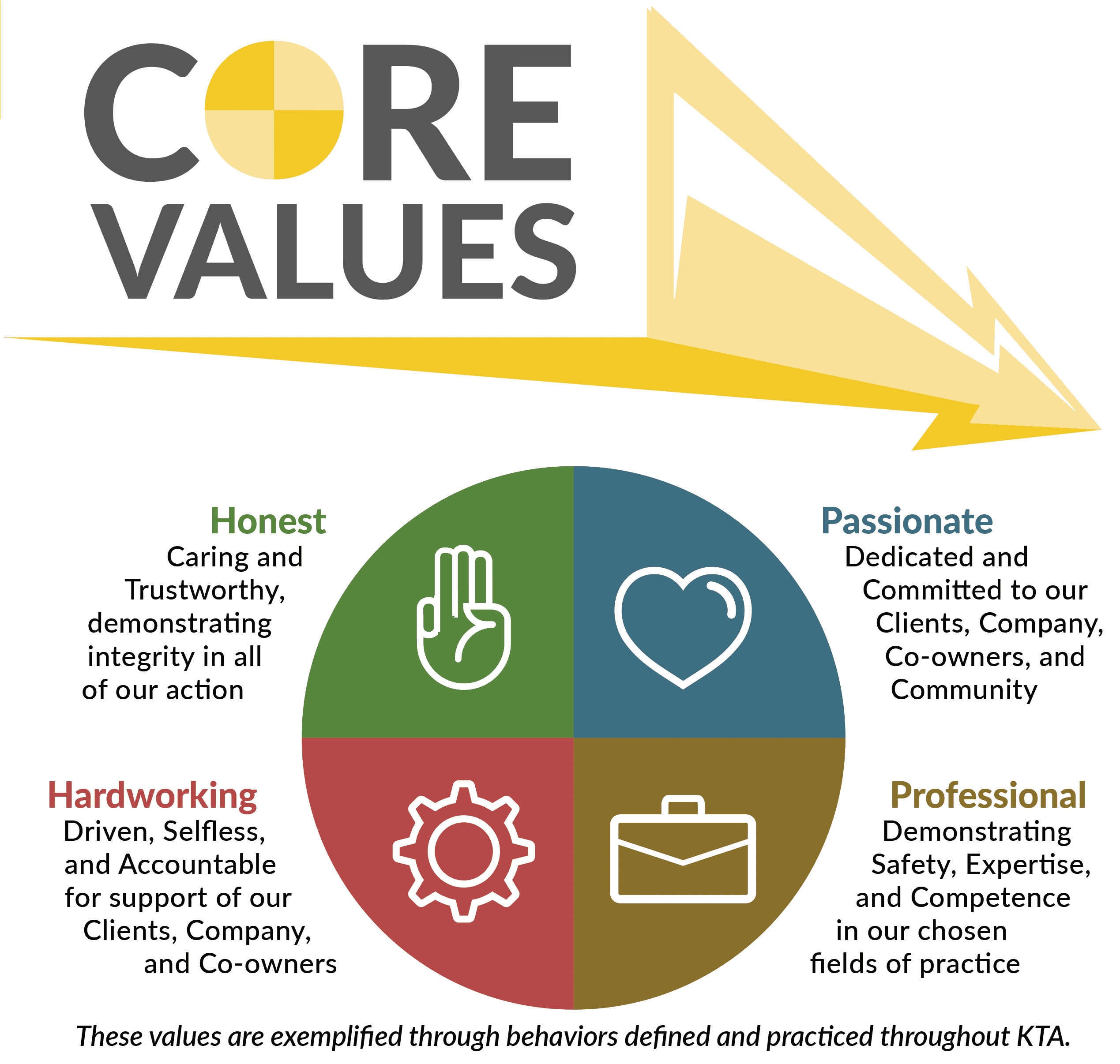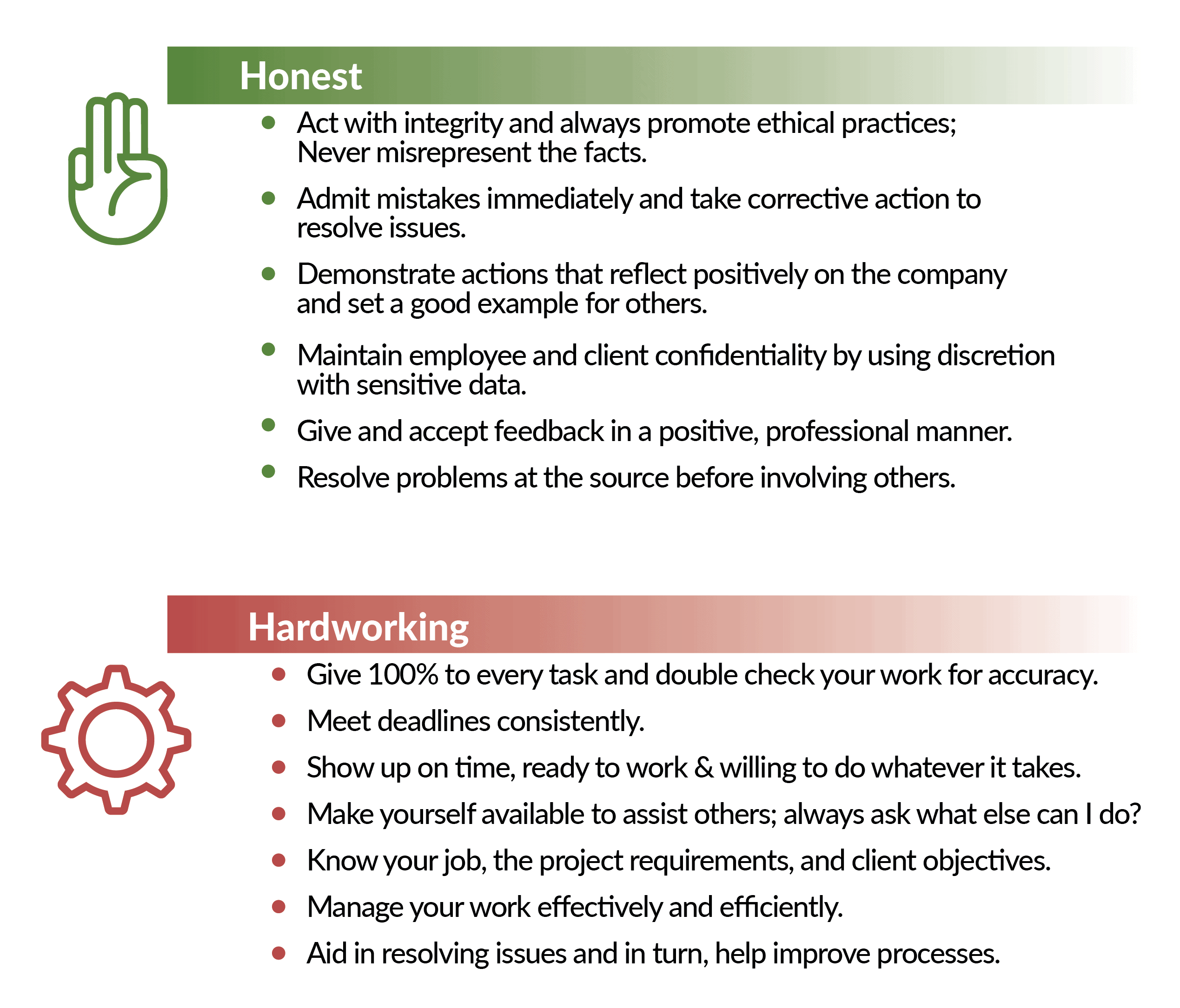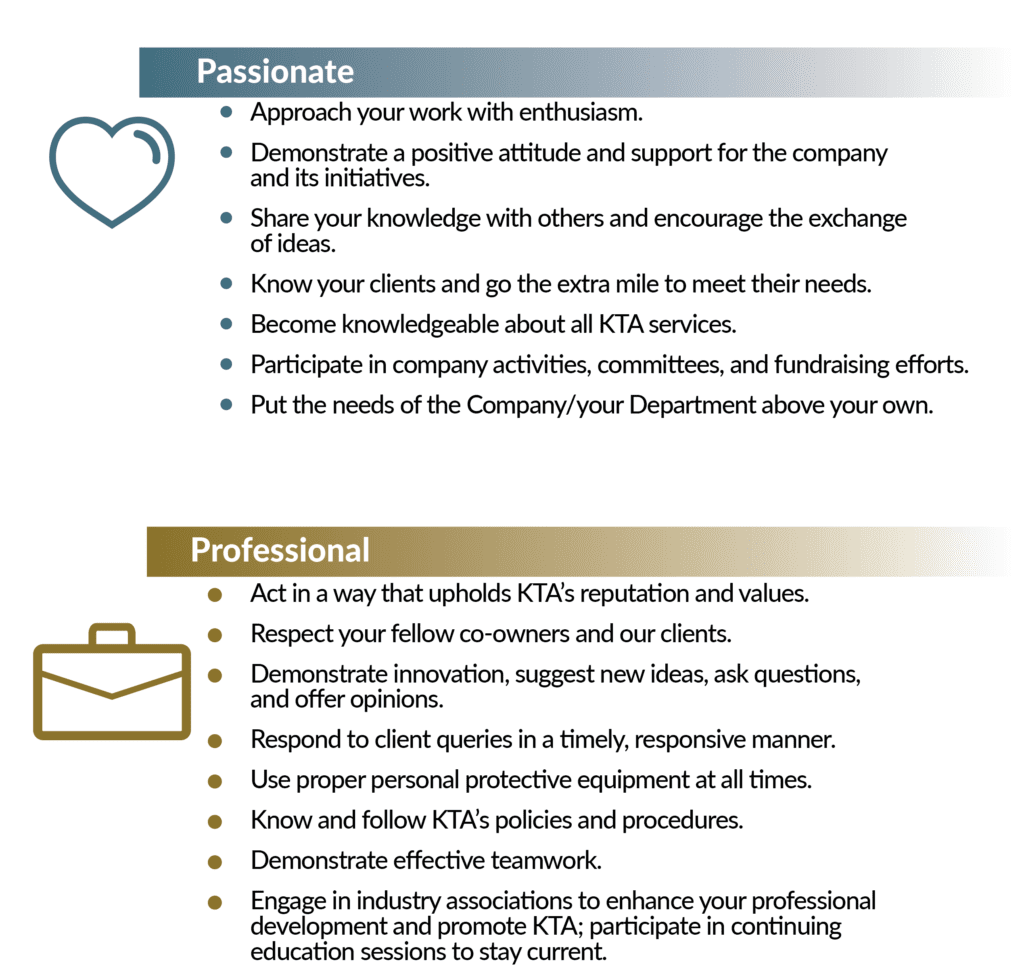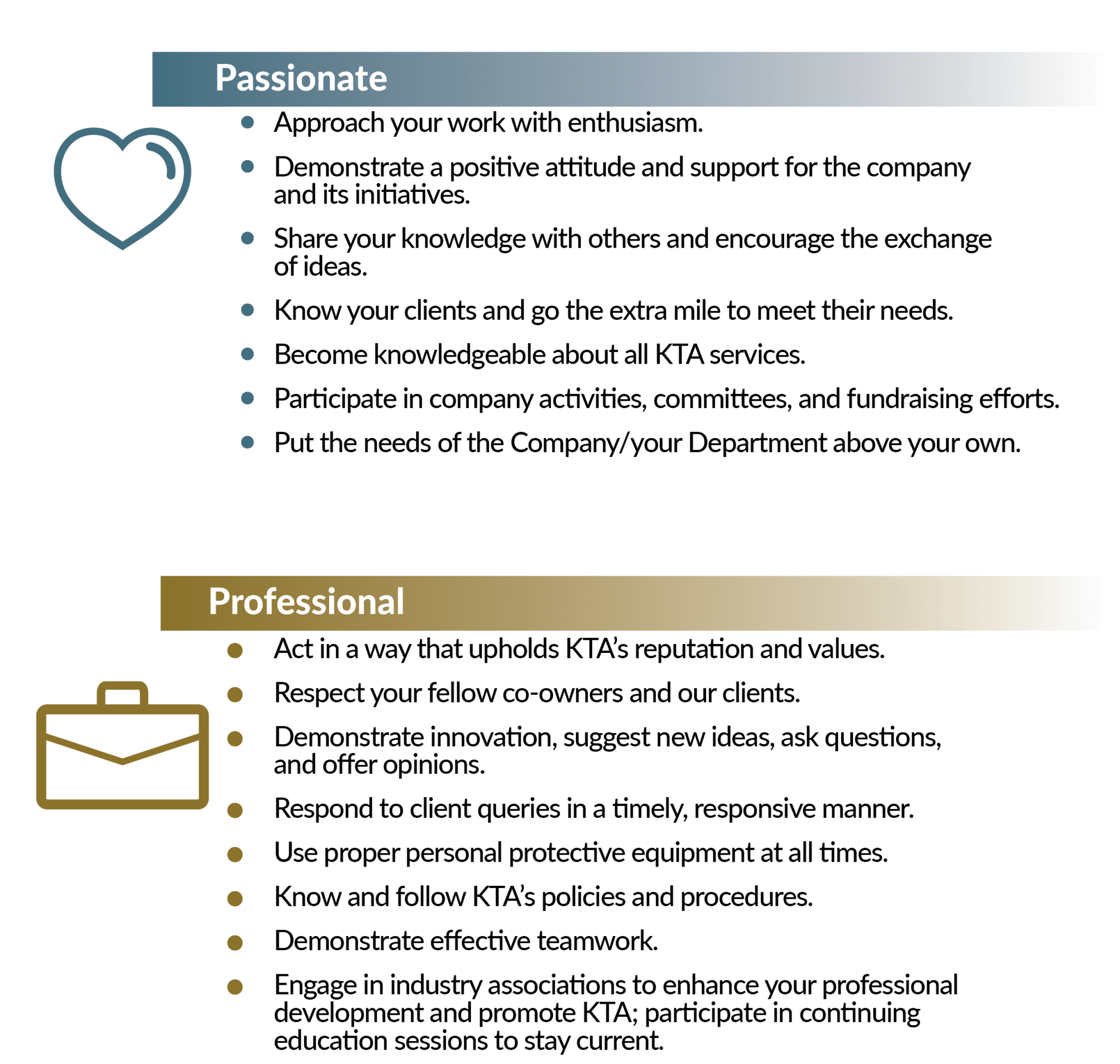 Leadership at KTA recognizes that management cannot dictate individual values and norms.  However, we create a work environment and personally demonstrate standards of behavior that specifically reflect our core values.
These values provide our managers with the framework and norms about acceptable behaviors used to achieve business goals. Our values also prescribe appropriate behavior for all employees while carrying out their assignments and working with one another.