Careers
We are pleased that you have chosen to pursue a career opportunity with KTA-Tator, Inc. (KTA). We go to great lengths to thoroughly evaluate every candidate for every position in our company. It is not only important that the candidates have the right skill set to meet the requirements of the position, but they must also be hardworking, honest, and have the personality to work well with our employees and clients. This is why our employees have been the cornerstone of our success for over 60 years.
Working at KTA …
KTA is a casual, friendly workplace, where employees are treated with dignity and respect and are valued for their contributions. We are an employee-owned company, run with family-inspired values and ethics.
The employees of KTA are dedicated to making each other, the company and our clients successful. We believe that treating our clients the way we want to be treated, results in great business relationships. We provide the training and support to take your career to a new and exciting level. At KTA, you'll work with and learn from the best in the industry.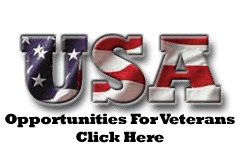 In addition to detailed information about KTA on the "About Us" portion of this website, we invite you to explore the videos below, which provide more information about KTA's competitive salaries and benefits, our pride in being family and community friendly and what current employees say about working at KTA.
KTA – Tator, Inc. CEO – Dan Adley's, commentary on the integration of business practices within the workplace in an effort to address partner violence and promote the safety of the workplace and the well-being of the workforce. KTA was honored as one of 2 recipients of the inaugural Standing Firm Employer Award presented by the Women's Center & Shelter of Greater Pittsburgh during their 23rd annual fundraising and awards reception on May 8, 2013.
Equal Employment Opportunity
KTA-Tator, Inc. is an Equal Opportunity Employer and complies with the laws set forth in this poster. Click Here To View