Asbestos Services
Are you looking for Asbestos Services?
Airborne asbestos fibers are a known carcinogen and have been shown to cause mesothelioma, asbestosis, and lung cancer.  Although the use of asbestos in new construction has been minimized, many buildings and structures still contain asbestos-containing materials in a multitude of forms.  The presence of asbestos continues to be an issue in public buildings and is a major consideration in facility renovations and real estate transactions.  The evaluation of bridge structures for the presence of asbestos-containing materials prior to rehabilitation or demolition activities has also become a concern for Departments of Transportation, toll authorities, turnpike commissions, counties, and municipalities.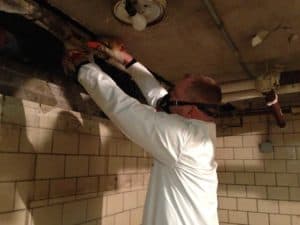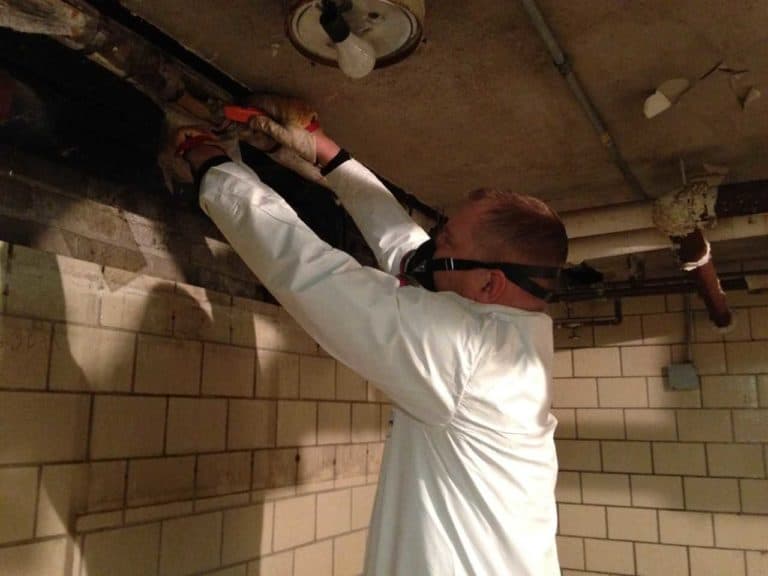 Federal regulations mandate that surveys for asbestos-containing materials be performed in facilities prior to demolition or renovation activities.  KTA's staff of licensed building inspectors are experienced in conducting assessments of existing conditions, collecting bulk samples of suspect materials, and determining the quantity and condition of asbestos-containing materials. KTA's staff has conducted assessment surveys including treatment plants, retail stores, commercial buildings, hospitals, and vacant properties (both residential and commercial). Assessments are commonly performed as a component to a Phase 1 environmental site assessment, or prior to real estate transactions.  Bulk samples can be submitted for laboratory analysis to determine the presence or absence of asbestos.
Where asbestos materials are scheduled for abatement, KTA Project Designers can prepare specifications and cost estimates, assist in the completion of required regulatory notification forms, review contractor submittals, and act as a liaison with regulatory agencies.  KTA also performs construction phase air monitoring and contractor oversight during asbestos abatement, as well as final clearance air sampling and inspection following asbestos abatement.
Contact Our Environmental Health & Safety Services Group:
Contact:
Dan O'Malley – Coatings Group Operations Manager
(412) 722-0539, domalley@kta.com