Quality Assurance/Quality Verification (QA/QV) For Owners
Are you looking for Independent 3rd Party Inspection of Steel?
Third-party quality assurance observation of steel fabrication centers on welding inspection, as well as inspection of bolting and coating of structural steel. Inspectors conduct visual inspections of material for conformance with the approved specifications, plans and codes, as well as verification of Material Test Reports (MTR) for materials used. Materials and components are observed at key points along the manufacturing process in steel mills, steel fabrication shops, and coating facilities. KTA's certified welding inspectors also witness welder and welding procedure qualification tests as applicable to the scope of the project. KTA provides these services on behalf of the Owner in order to provide a greater degree of confidence that the workmanship and quality control (QC) efforts of the Contractor conform to industry standards and contract documents. KTA's approach does not duplicate contractor QC functions. It provides an audit function documenting the contractor's control of the key stages of the fabrication process and verifying that QC is effectively controlling the quality of the product. This is accomplished through visual observations, monitoring of processes, and verifying QC findings. This audit function may also include the review of the contractor's Quality Control Plan, project specific QC documents, QC inspection personnel qualifications and certifications, review of welding procedure specifications (WPS) and procedure qualification records (PQR) and review of fabrication and assembly procedures.
KTA's Quality Assurance & Quality Verification Service
Offers the following:
Visual inspection
Material verification and traceability
Monitor welding
Witness welder performance qualification testing
Witness procedure qualification testing
Observe fabrication process
Witness Non-Destructive Testing (NDT)
Perform NDT
Verify QC findings
Review Quality Control Plans (QCP)
Review QC documentation of inspection and test results
Why Use KTA for Quality Assurance (QA) & Quality Verification (QV)?
KTA provides inspection services for the fabrication of bridge girders, bearings, grid deck, sign structures, light and traffic poles, pedestrian bridges, and other highway components. KTA also provides these services for fabrication of structural steel for buildings, tanks and pipelines. KTA's inspection services include coating inspections covering surface preparation, painting, galvanizing, and metalizing.
KTA employs experienced and well qualified Certified Welding Inspectors (CWIs) with NDT certifications in various disciplines and with coatings experience and NACE and SSPC certifications. KTA's philosophy is to respond quickly to clients' needs, match the right inspector to the job, and provide the requisite documentation.
KTA has the support personnel to provide technical consulting to the field personnel and to the client. KTA has professionals available to consult on welding, NDT and coatings.
KTA's Quality Assurance (QA) & Quality Verification (QV) For Owners Will Help Answer the Following:
Is the fabricator adhering to their QCP?
Did the fabricator use the specified size, type and grade of steel?
Are the welders certified for the processes they are welding?
Is the welder following the approved Welding Procedures (WPS)?
Have the WPS's been prepared based on the procedure qualification record (PQR)?
Do the welds meet the visual acceptance criteria of the applicable code?
Is the frequency of NDT being performed in accordance to the applicable code?
Was the fracture critical material killed, produced to a fine grain practice and certified that no weld repairs were made in the producing mill?
Were proper methods of heating employed for the cambering of beams?
Was fabrication performed in accordance to the applicable codes, specifications, and standards?
Contact Our Steel and Concrete Inspection Group: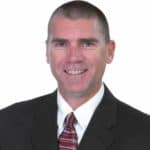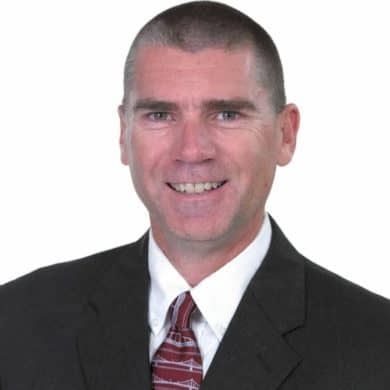 Jamie Hilton
(412) 722-0594
jhilton@kta.com