Physical Testing of Applied Coatings
Do you need Physical Testing of Applied Coatings?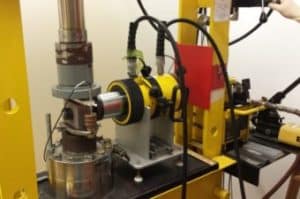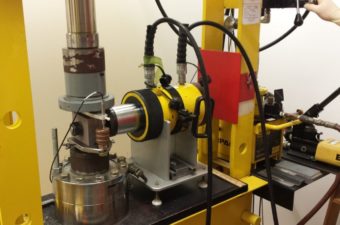 Industrial protective coatings and commercial paints are formulated to possess certain performance properties once they are applied. These characteristics often consist of both chemical and physical properties that are used to help determine the coating's ability to perform well in a given service environment. Evaluating the physical properties of coatings (often applied to test panels) helps to verify and predict performance (or lack of performance) prior to full scale application. However, when this performance data is generated by the coating manufacturer, it is often perceived as being biased. KTA is independent of facility owners, painting contractors and coating manufacturers, enabling any of these parties to have coatings and/or coating systems independently evaluated for performance properties.
Our Physical Testing of Applied Coatings offerings include (but are not limited to):
Abrasion Resistance
Adhesion
One-sided Cell (Atlas Cell) Testing
Cathodic Disbondment
Chemical Resistance
Chemical Spot Tests
Chipping Resistance
Compressive Strength
Electrochemical Impedance Spectroscopy (EIS)
Flexibility, Mandrel
Flexural Strength
Graffiti Resistance
Hardness
Holiday Detection
Impact Resistance
Immersion
Permeability (water vapor)
Resin Burn-Outs (FRP)
Scrub Resistance
Slip Coefficient and Tension Creep Testing
Slip Resistance (walking surfaces)
Solvent Resistance of Organic Coatings
Tensile, Elongation and Modulus of Elasticity
Thickness of Coating
Water Absorption
Weight of Galvanizing On Steel Sheet
Zinc Dust, % Metallic Zinc
Why Use KTA for Physical Properties Testing?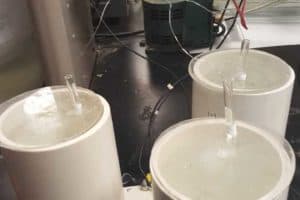 We are active members of ASTM subcommittees D01.21, D01.23, D01.46, D01.48 and G01.05 that are responsible for writing and maintaining the coatings testing standards. Don't trust your project or your coatings to just any testing laboratory; choose KTA. We specialize in coatings testing and we offer a wealth of industry knowledge and decades of paint and protective coatings experience to you and your company. Let us help you design a test regime that focuses on the parameters that matter the most.
KTA's Physical Testing of Applied Coatings Services Will Help Answer the Following:
What is the value of assessing physical properties prior to full scale installation?
How can I be assured that the physical properties of an applied coating are presented without manufacturer bias?
How do I decide which physical properties are most important?
How do I know that the coating system possesses certain physical properties?
How do I know that the coatings are being tested according to industry standards?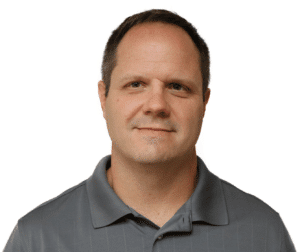 Contact:
Robert B. Leggat, PhD
KTA Laboratory Services Manager
(412) 746-4271
How Can KTA Help?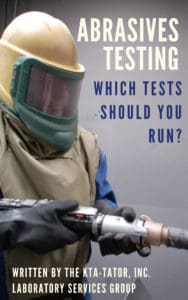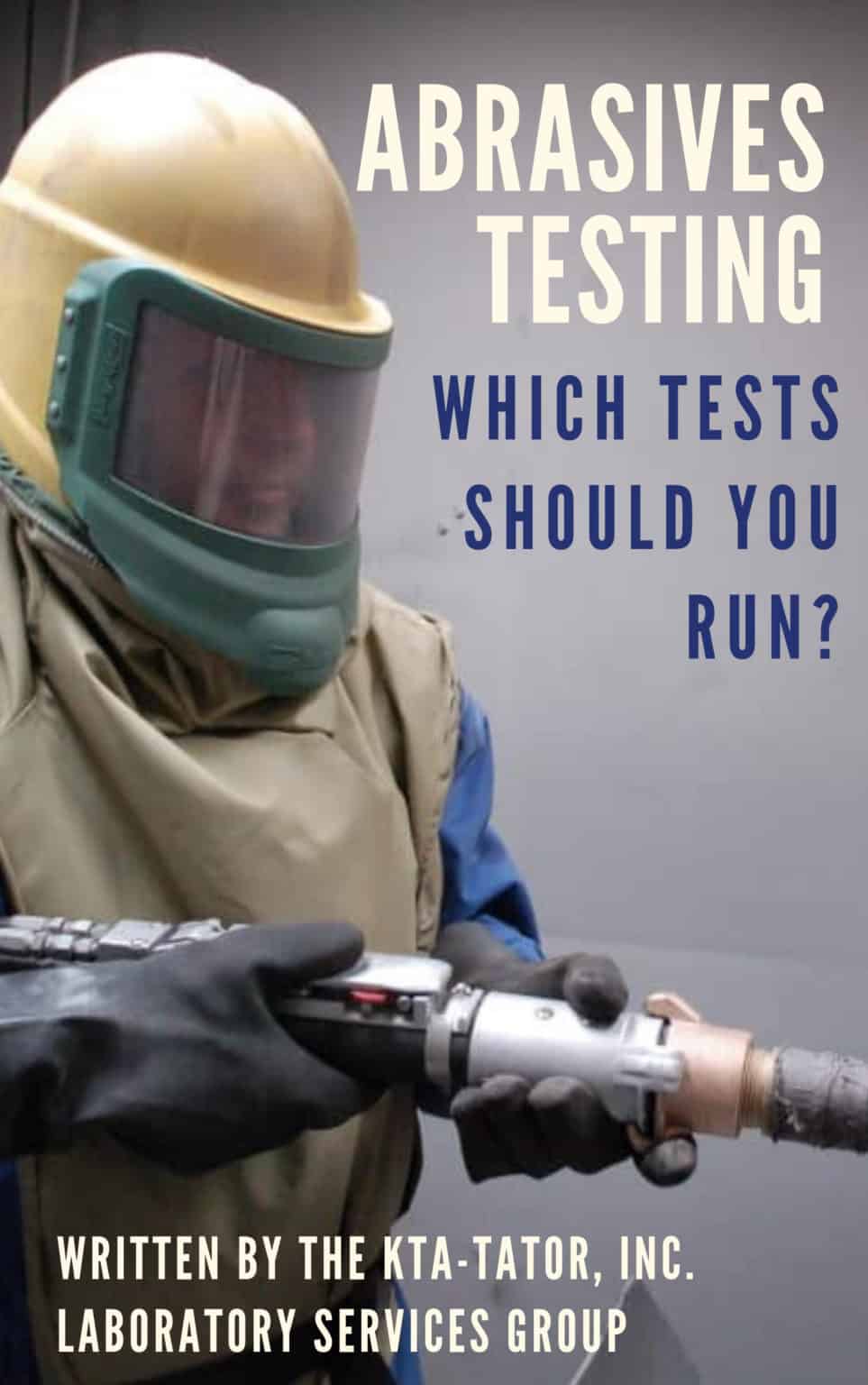 Free Abrasives Testing eBook
Learn About Types of Abrasives, Standards, Abrasive Cleanliness, and Much More in this Free eBook written by the KTA Laboratory Services Group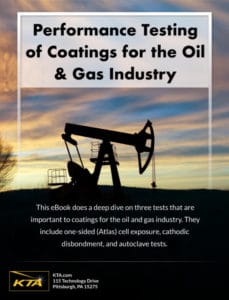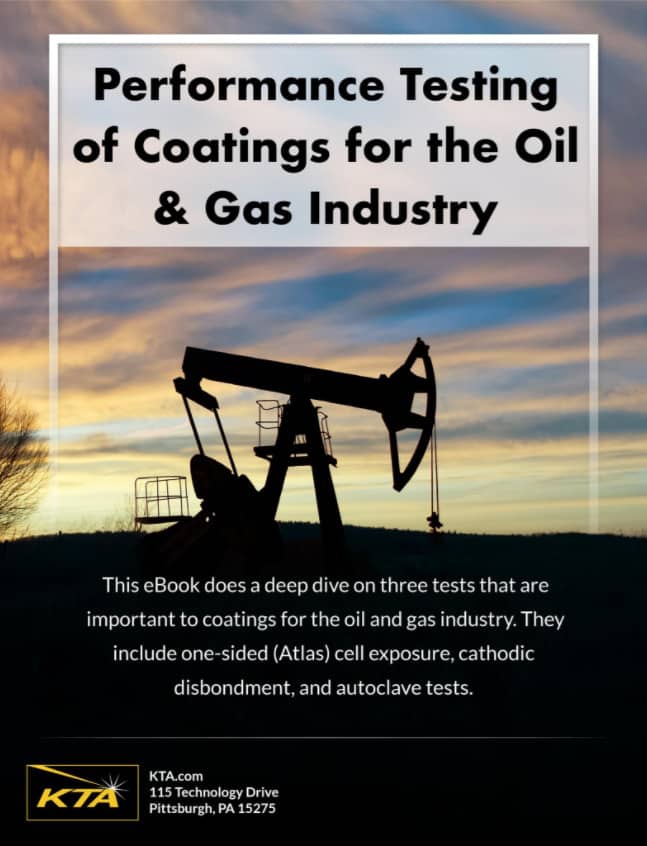 Free Oil & Gas Testing eBook
Learn about the types of tests important to coatings for the oil & gas industry.