Welcome… Thank you so much for joining our email list via the Pipeline Volume 3 E-Book. It means a lot to us!
Here's the E-Book You Requested! There are Two Versions Available: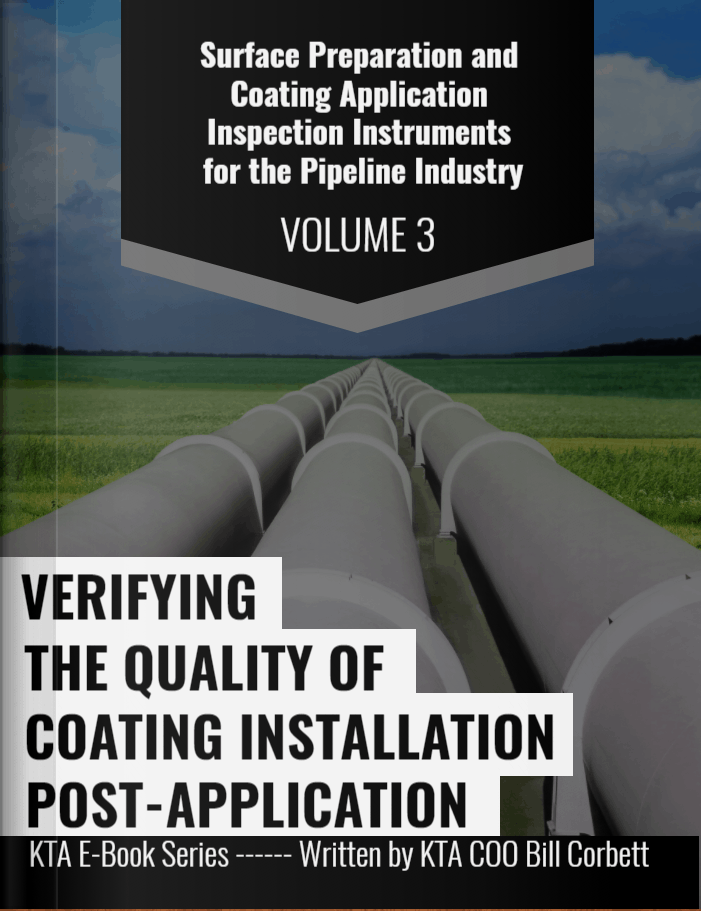 The first is an Online Magazine featuring an interactive table of contents. Seamlessly jump from table of contents to any chapter and back, with the click of a button. Great for easy navigation!
[button url="https://www.flipsnack.com/ktatator/volume-3-verifying-quality-of-coating-installation-post-ap.html" size="large" style="sky-blue"] View Online Version [/button]
For those of you who want to save the document for later reference, we also have a Downloadable PDF Version. Though the PDF contains interactive buttons, they only perform correctly on the Online Version.
[button url="https://kta.com/wp-content/uploads/2010/01/verifying-quality-of-coating-installation-PDF-Version-Nov-20.pdf" size="large" style="sky-blue"] Download PDF Version [/button]
We're also going to email you a link to this page so that you can access it at any time.
As a KTA Email Subscriber, you're going to receive coatings knowledge directly to your inbox on a monthly basis. On the 1st of each month, we compile all of our new content from the previous month into one email. Expert E-books, articles, videos, webinars, and more right at your fingertips. 
New to KTA University? Be sure to go to the home page (top left of the screen) to browse all of our content. It's conveniently categorized for seamless viewing! Thanks again for joining, and have a great day!
Missed Volume 1 or 2? Download them here.