Question:  What type of coating system is most common for the exterior of an above ground concrete tanks (pre-stressed)?
Answer:    Many of the same coating systems that are used on steel water storage tanks are also used on concrete tanks with the exception that zinc rich primers are not applied.   For example, a common concrete tank exterior system would be 1 or 2 coats of epoxy primer followed by a polyurethane finish coat.  The concrete can be prepared by abrasive blasting per SSPC SP13. When concrete is blasted, voids or bugholes, etc. are often exposed that require filling (i.e. with grout, epoxy filler/surfaces etc.) to level up the surface prior to coating.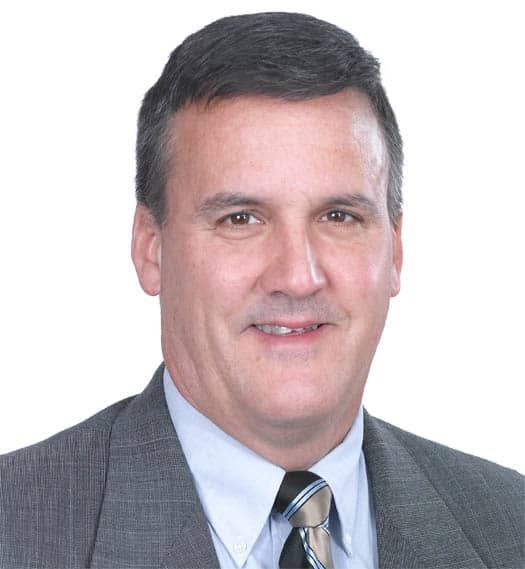 Jim Machen is a Senior Coatings Consultant with KTA where he has been employed for over 20 years. He is a NACE Certified Coatings Inspector Level 3 (Peer Review), an SSPC Certified Protective Coatings Specialist, and is a Level II Inspector in accordance with in accordance with ASTM D4537. In his current position, Jim performs consulting activities (i.e., coating failure analysis, coating system recommendations, specification preparation, and major project management) for a variety of clients in the transportation, water and waste, power generation, chemical processing, and marine industries.