Introduction – When it is time to decide if precast or other concrete elements should be protected with a coating layer, consideration must be given to the reasons for coating it (protection and/or aesthetics), the type of structure being coated, and the service environment. Even though some of the precast concrete or poured elements might be designed with a texture and a specific color, this is not always the case. Some of the reasons to apply a coating to a concrete element include:
Appearance
Substrate protection
Reduction of permeability
Ease of cleaning
Chemical resistance
Electrical continuity
Identification/delineation
Structures manufactured from precast concrete include buildings, bridges, public facilities, and others. Building wall structures are very common, together with columns, and single and double tee beams. For bridges, elements include box girders, stringers, slabs, columns, and box culverts. For public facilities, manholes and pipes for sewer systems, container walls, lighting & traffic signal boxes, and light pole bases may be precast. For other uses there are sound walls, storage containers, and fuel and water tanks, and precast structures for tunnel construction.
This article focuses on the technical characteristics of candidate coating products that may be used for civil infrastructure construction, such as a buildings or bridges, including precast, poured concrete, and floors, but does not discuss materials used for waterproofing (e.g., sheet membranes, fluid membranes, cementitious).
Coating Material Considerations
Common requirements for coatings applied to public infrastructure include:
Being aesthetically pleasing
Providing protection of the structure from degradation by the service environment such as moisture intrusion from rain
Preserving the substrate from deterioration in general.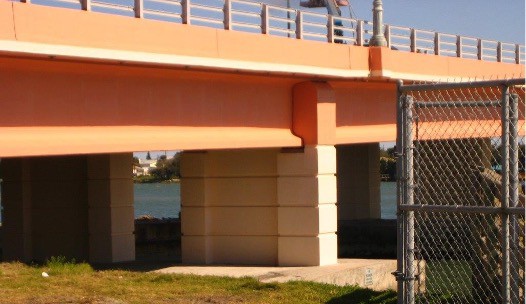 Photo 1 – Coated precast beams and piers.
Common coating materials applied to precast and poured structures include epoxy, polyurethane, polyurea, polyaspartic, acrylic, and water repellent/stains. An important coating characteristic that needs to be recognized when selecting coatings is the permeance of the system. Depending on the environmental conditions of exposure, coatings with low permeance can trap moisture vapor in the concrete, leading to blistering or disbonding. Other than water repellents, and stains, acrylics are among the most "breathable" coatings.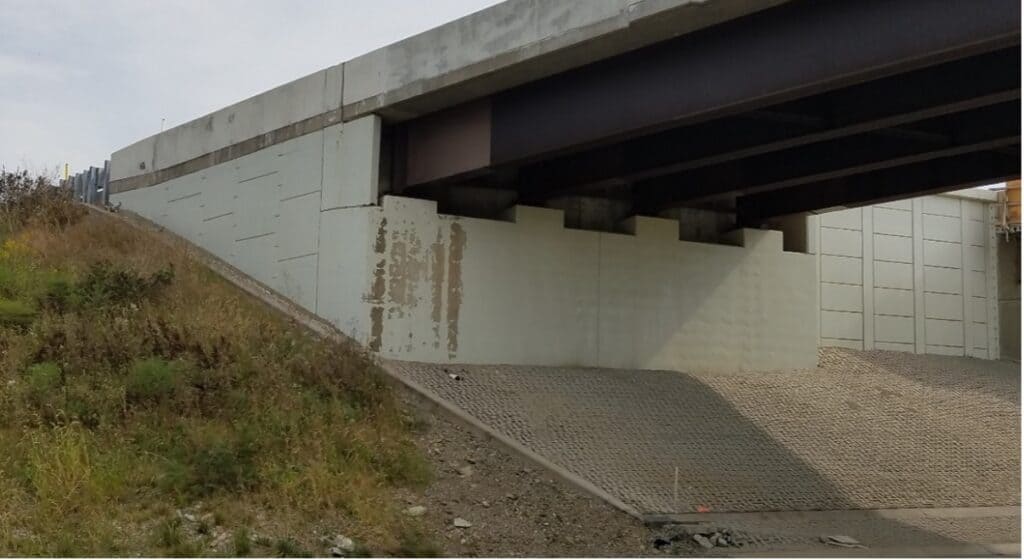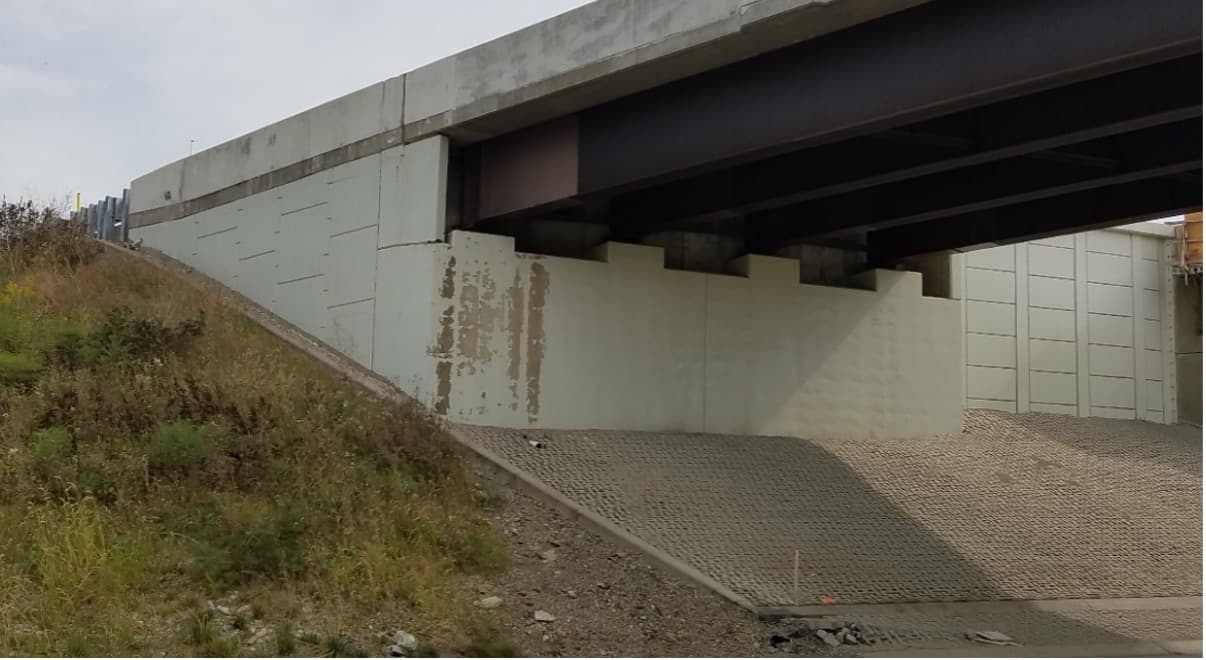 Photo 2 – Moisture-related failure of coating system applied to bridge abutment.
A summary of the pros and cons of candidate coating materials follows:
Epoxy
Epoxy coatings have a long history of use on concrete structures. Epoxy is formulated with liquid resin, liquid curing agents and penetration solvents, which allow the epoxy resins to wet and penetrate into the porous concrete substrate and provide good bonding while adding to the concrete surface density and strength. "Epoxy" is a general term that applies to an entire class of coatings with a wide variety of properties and characteristics. For example, the term "epoxy" is used when referring to coatings such as polyamide cured epoxies, aliphatic amine-cured epoxies, amine adduct-cured epoxies, aromatic amine-cured epoxies, ketamine-cured epoxies, cycloaliphatic amine-cured epoxies, waterborne epoxies, and others. Polyamide epoxies possess better flexibility and water resistance, while amine-cured epoxies generally offer better chemical resistance.
Most epoxies can be applied directly to the concrete, although manufacturers may require an epoxy or other primer as part of the coating system. In weathering applications involving exposure to UV light, they are topcoated to prevent chalking, typically with polyurethanes, polyaspartics, or acrylics. Epoxy coatings are also available as high-build materials applied by plural component equipment. Epoxy sealers are available for interior use, but they are not as breathable as the acrylic sealers described later.
The advantages and limitations of epoxy coatings in general are listed in the table below, recognizing that epoxy coatings can be specially formulated to address some of the limitations (such as lower temperature cure), or to better withstand different environmental conditions such as chemical and water resistance. By utilizing available variations in epoxy resins and curing agents, the properties can be modified to meet a variety of needs. But the enhancement of one property may affect the performance of another, so manufacturers carefully assess these potential impacts when formulating new products.
| | |
| --- | --- |
| General Advantages of Epoxy Coatings | General Limitations of Epoxy Coatings |
| Lower volatile organic compound (VOC) content | Limited pot life |
| Good solvent and water resistance | Poor UV resistance – Chalk |
| Good chemical resistance | Poor flexibility |
| Durable | Typically cure above 50°F |
| Good adhesion | Can be subject to amine blush |
| Good abrasion resistance | Surface may require blast cleaning |
| Rapid curing time | Lower permeance (i.e. not very breathable), especially as more coats are applied |
| Some have no induction time | Can present topcoating problems when cured |
| May have edge retentive properties | Tendency to crack |
| High film build per coat | Insufficient Wicking / Wet-Out |
| Can be applied with traditional application equipment | Can have a strong odor |
When applying any coating to a previously coated structure, test patches should be applied to assess compatibility. This is especially important for epoxy because the stronger solvents used in the coating could lift the underlying material.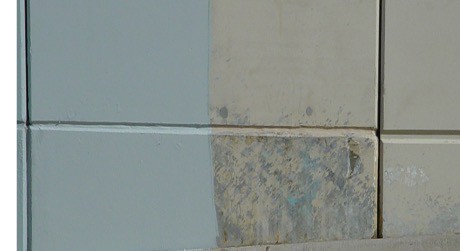 Photo 3 – Test patch applied to existing coating to assess compatibility.
Polyurethane
Like epoxy, polyurethane coatings can be modified to enhance desired properties. Generally, a polyurethane coating is flexible and depending on the formulations can produce color-stable products with good gloss retention and UV light resistance, or products with good chemical resistance. Like epoxies, there are different types of polyurethanes such as one and two-component moisture cure aromatic and aliphatic polyurethanes, and two component aliphatic polyurethanes. For exterior exposure to UV light, aliphatic, rather than aromatics, are used. Aliphatic polyurethane can also be acrylic or polyester, with polyester demonstrating improved weathering and UV light performance. Some polyurethanes are applied directly to the concrete, possibly with a primer, while others are used as topcoats over other coating types, such as epoxy. Polyurethanes are available as high-build elastomeric applied by plural spray. Polyurethanes can also be applied as thin film sealers, but they are not as breathable as acrylic sealers.
| | |
| --- | --- |
| General Advantages of Polyurethane Coatings | General Limitations of Polyurethane Coatings |
| Non yellowing and UV resistant | Require a primer application to ensure a good bonding |
| Chemical acid, solvent resistant | It is essential to have good ventilation and respiratory protection during application |
| Produce similar thickness over the peaks as well as the valleys of the concrete surface | Can be toxic when in contact with the skin |
| Most polyurethanes are solvent based, which can have high VOC's | Can have a strong odor |
| Can tolerate larger temperature swings, and perform in sub-zero temperatures. | Blast cleaned surface preferred |
| Scratch and abrasion resistant | |
Polyurea
Polyurea coatings have some characteristics in common with two-component polyurethanes, but polyurea also exhibits excellent flexibility, durability, abrasion resistance, and chemical resistance. Polyurea flooring is more flexible than epoxy flooring and will not chalk and discolor like epoxy. Plural component polyurea has fast dry times with low or no VOCs. In other words, no harsh solvents with little down time before returning to service. Polyurea coatings are applied directly to the concrete and can also be topcoated with polyaspartic.
| | |
| --- | --- |
| General Advantages of Polyurea Coatings | General Limitations of Polyurea Coatings |
| Flexibility | Usually slightly more expensive than epoxy |
| Resistance to damage and abrasion | Professional installation for maximum performance |
| Resistance to chemicals such as oil, gas, and salt. | Can be slippery when wet; chips added for texture |
| UV stability to prevent yellowing or fading in sunlight | Polyurea has a strong odor |
| Application temperatures from -30°F to 140°F | Blast cleaned surface preferred |
| Fast curing times – return to service in 24 hours or less | Lower permeance (i.e. not very breathable) |
| Complete application in one day or less | |
| High heat resistance hot tires will not peel the coating | |
Polyaspartic
Polyaspartic coatings exhibit higher film builds and more rapid drying than polyurethane, while providing excellent color and gloss retention. Installation is by traditional application equipment rather than specialized plural component equipment. Polyaspartic can be applied directly to the concrete or as a finish coat over underlying coats like epoxy. Manufacturers claim that polyaspartics have better abrasion-resistance and are more durable than epoxies. The protective strength, flexibility, and physical and chemical resistance of polyaspartics make them a popular choice for concrete applications such as garage floors, pipelines, bridges, sewer and tank linings, water treatment plants, and manholes. Stained concrete floors are also protected with clear polyaspartic floor coatings.
| | |
| --- | --- |
| General Advantages of Polyaspartic Coatings | General Limitations of Polyaspartic Coatings |
| Fast curing mechanism – one coat dries in an hour or less | Short pot life and fast curing can complicate application |
| Low VOC's and no off-gassing reduce odors | Fast curing can lead to application defects (bubbles) |
| Will not fade or yellow even after extended UV exposure | Lap marks can be visible, affecting aesthetics |
| Durable. Dries hard, but maintains some flexibility, producing a stain- and scratch-resistant finish. | Poor slip resistance when wet; chips can be added |
| Can be applied in low temperatures, ideal for freezers or other cold areas | More challenging to remove and repair |
| Bonds well to bare concrete | |
Waterborne Acrylic
Waterborne acrylic coatings are commonly used on concrete for their ease of application and good color and gloss retention and resistance to chalking. The products should be 100% acrylic rather than polyvinyl acetate (which can degrade under moist, alkaline conditions).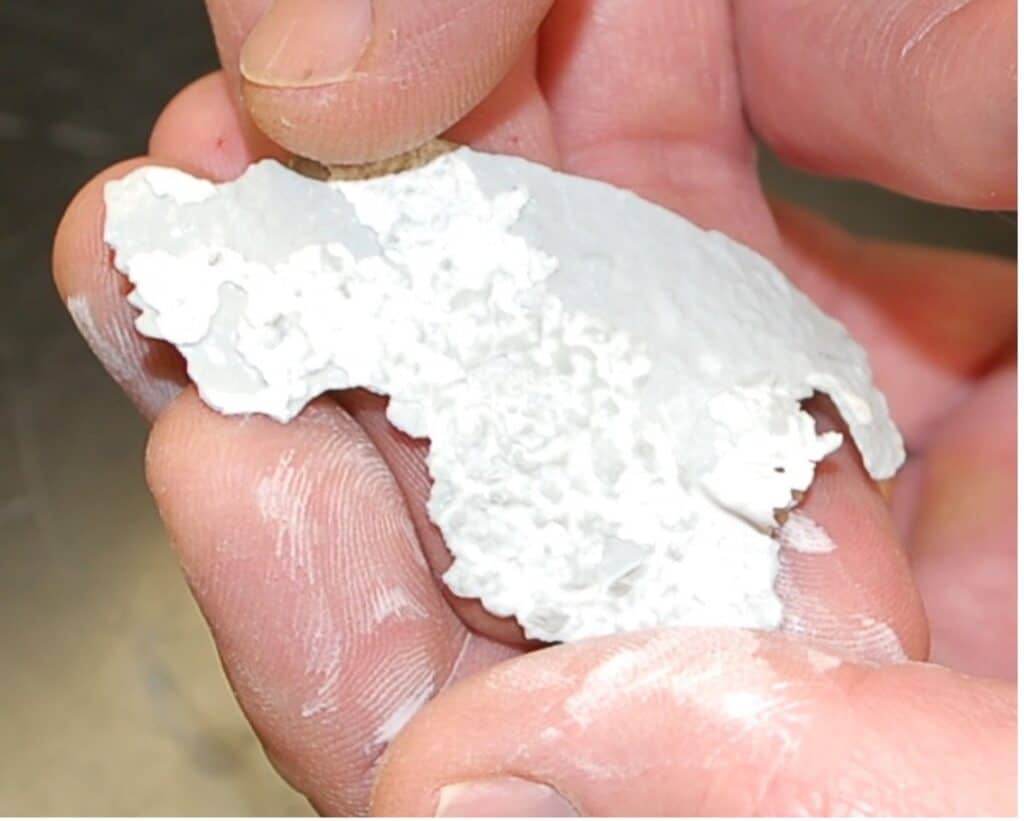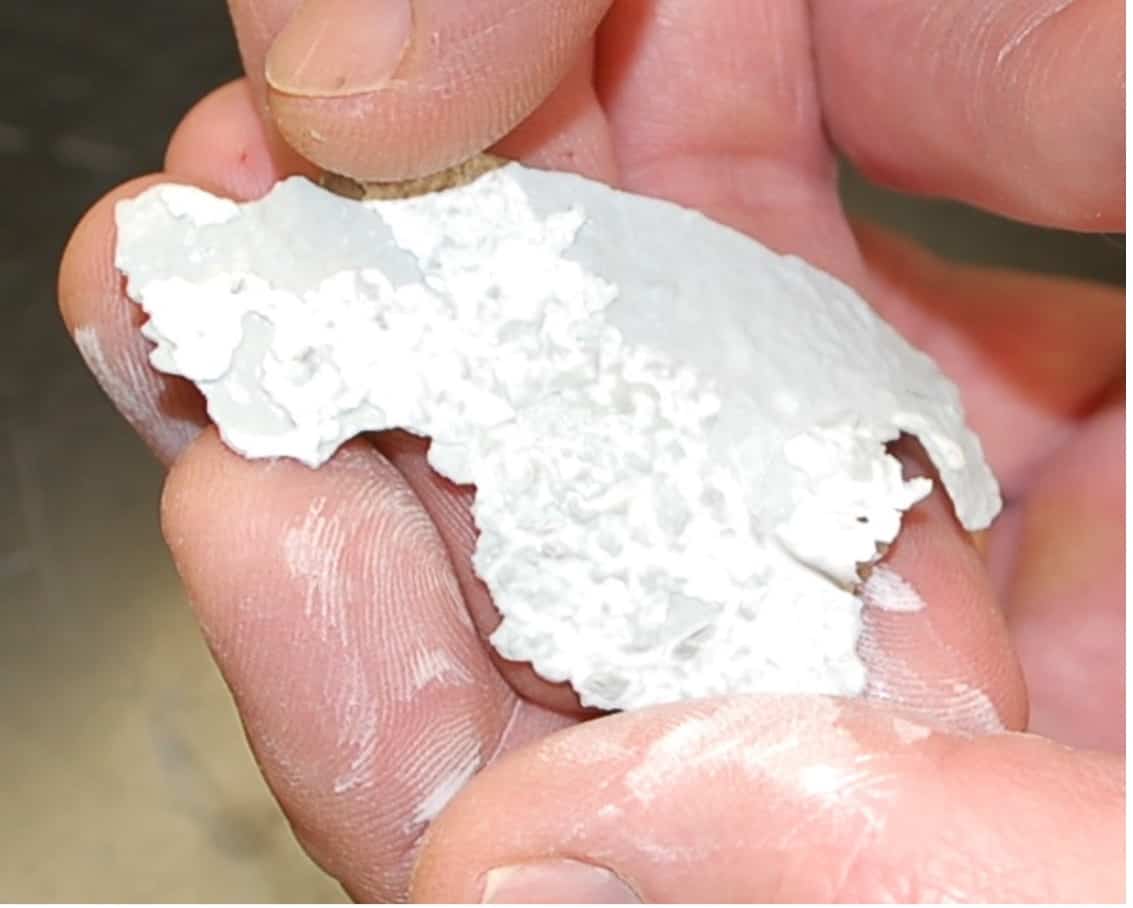 Photo 4 – Paint disbonded from concrete because the white filler coat contained polyvinyl acetate (PVA) which is water sensitive.
Acrylics do not require flammable or toxic solvents for thinning and cleanup, with the resulting low VOC content being a significant benefit. They are also available in elastomeric formulations that can tolerate minor movement and cracking of the substrate. However, acrylic coatings will not provide the same degree of chemical and solvent resistance as the other coatings discussed above. Waterborne acrylic coatings are applied directly to the concrete and can also be used as a finish coat.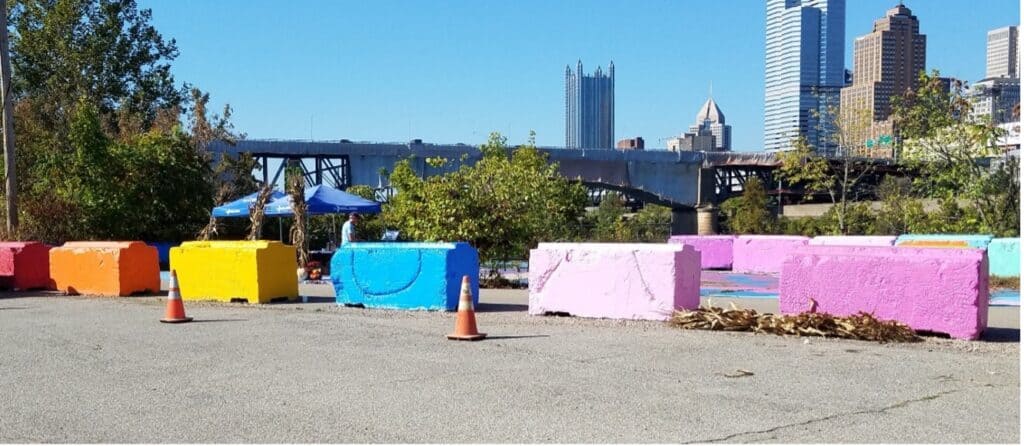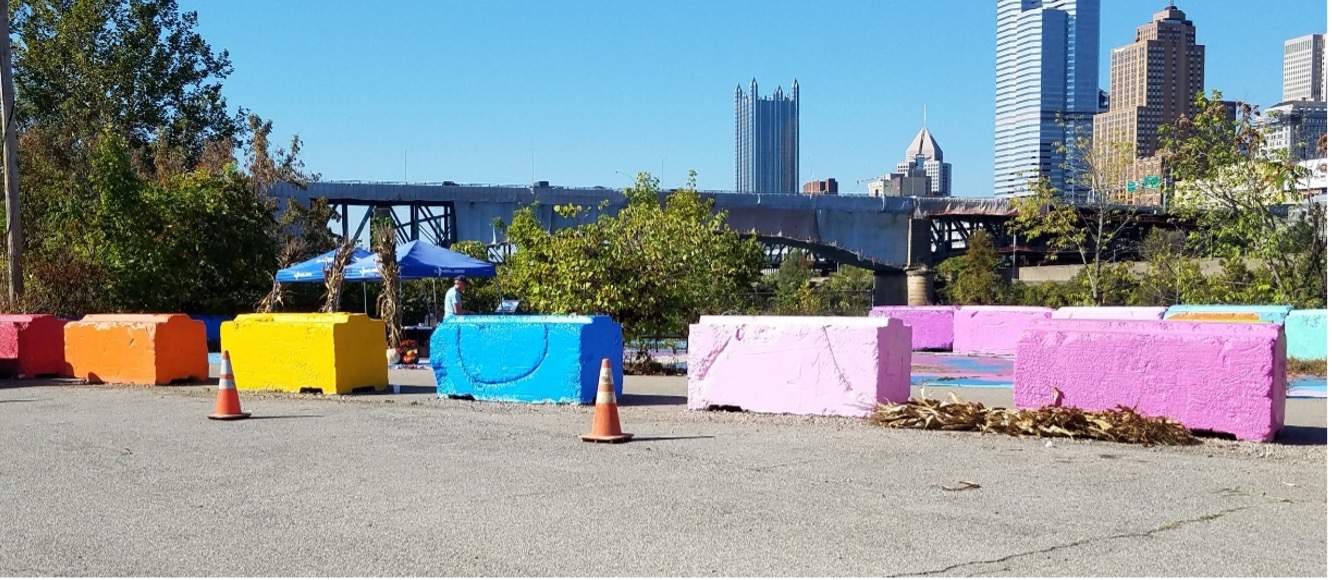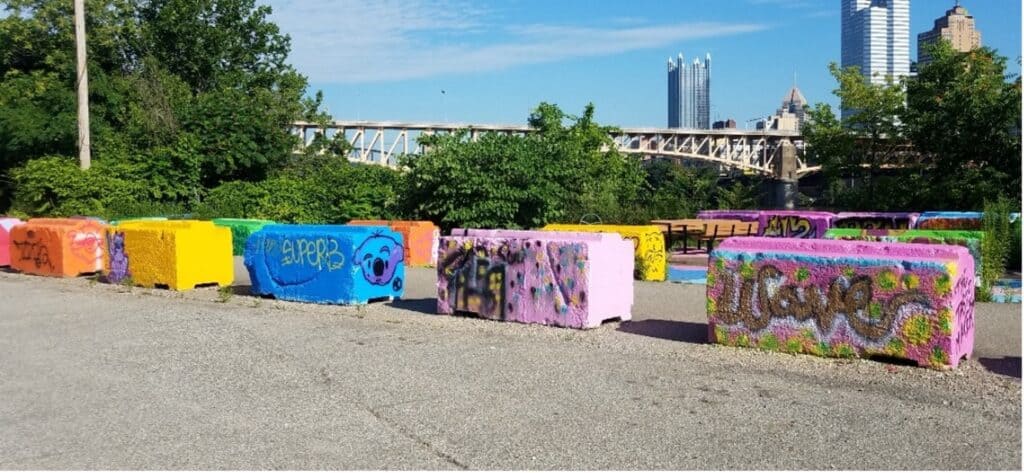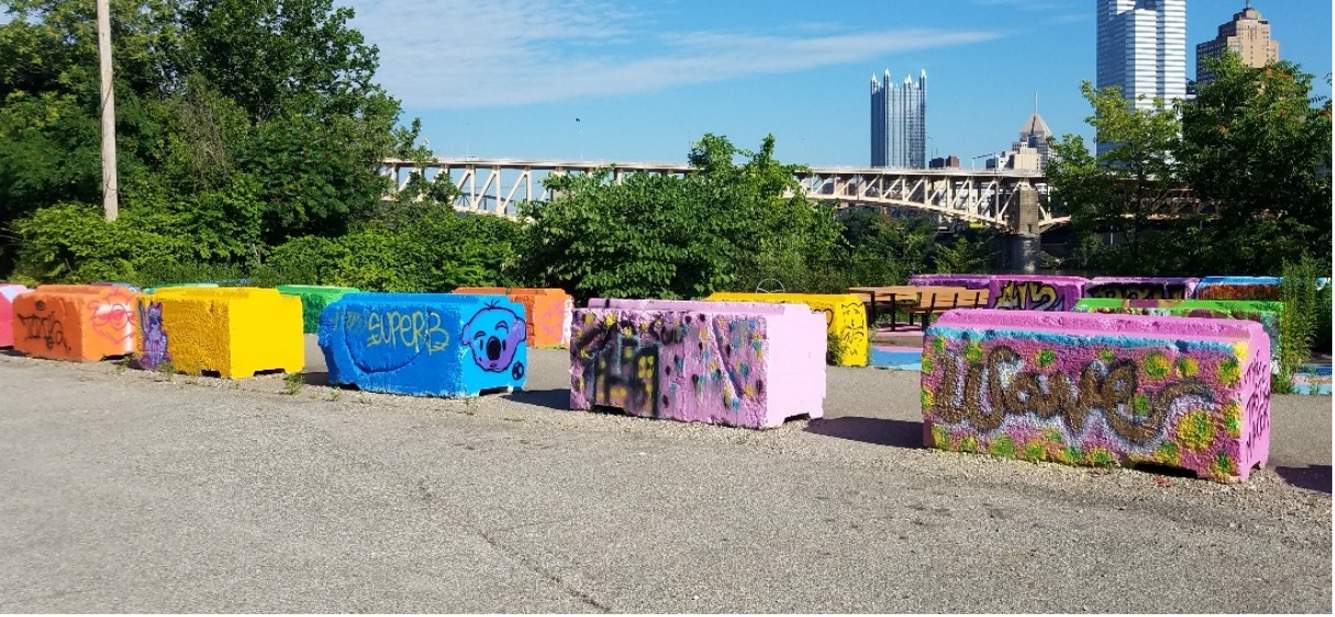 Photo 5 – Acrylic (newly applied – top) and after two years of weathering exposure and graffiti (bottom). The original coating has retained it color.


Acrylic sealers are also applied to decorative concrete to provide a hard, durable finish that also allows moisture to pass through the film. Like pigmented acrylics, they are typically more "breathable" than other coatings. The higher permeance allows moisture vapor to escape from the concrete through the film, reducing the formation of blisters or peeling.
| | |
| --- | --- |
| General Advantages of Waterborne Acrylic Coatings | General Limitations of Waterborne Acrylic Coatings |
| Low volatile organic compound (VOC) content | Limited durability, especially in abrasive environments |
| Low cost | Poor chemical and solvent resistance |
| Excellent flexibility | Poor immersion resistance |
| Good color, gloss retention and weathering | Poorer wetting of surfaces |
| Safer (low flammability) | Best if applied and cured above 50°F, will not cure at temperatures below 50°F |
| Drying characteristics conducive to timely recoating | Is subject to cracking through stress |
| Easy to apply, topcoat, and repair | Low drying rate at high humidity |
| Reduced odor | Limited coating thickness |
Water Repellents and Stains
Silanes and siloxanes are used as water repellents to seal the concrete from water and chloride penetration. Silanes have better wetting "penetration" than siloxane due to the molecular composition and do a good job stopping chloride penetration. Silanes are typically used for surfaces that have smaller aggregate and therefore smaller voids and smaller pores. Siloxanes are used to seal substrates with a highly porous surface. Some silane/siloxane water repellents such as those listed in Master Painters Institute list MPI #117, cannot be overcoated with products that are not the same type. Solvent and water-based pigmented stains are also available such as silicone acrylics. Mineral water-repellent stains (high-permeance potassium silicates) penetrate the surface to create a hard, insoluble silicate that is breathable.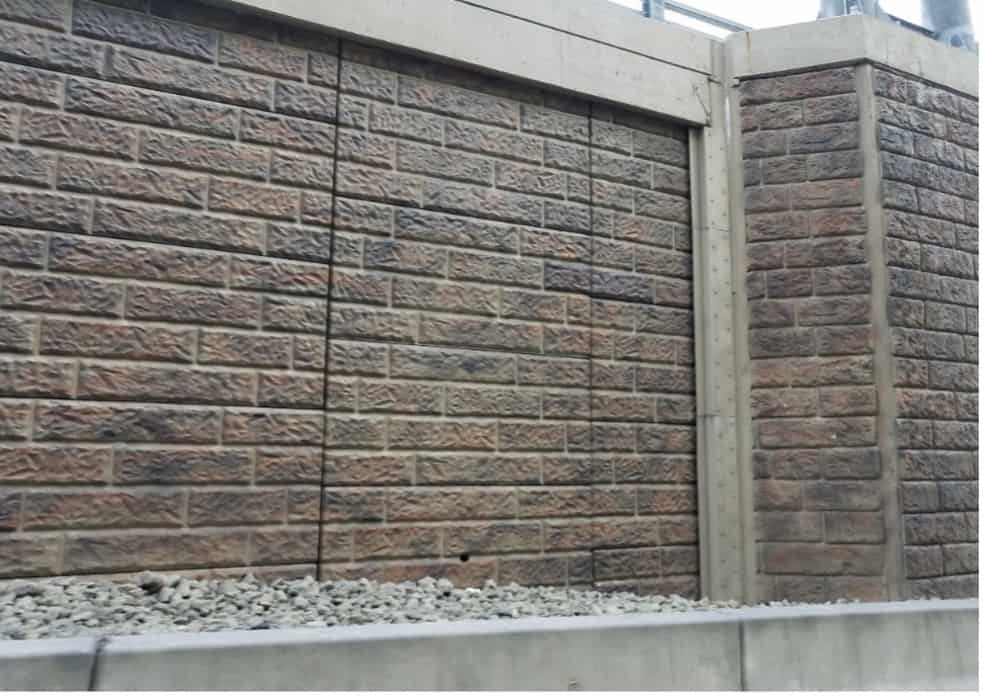 Photo 6 – Precast coated with a clear water repellent
Conclusion – As is apparent from the brief discussion of the coating systems above, all systems have advantages as well as limitations. The first step in selecting a system is to understand the exposure environment (e.g., epoxy alone may be fine indoors, but when exposed to outdoor weathering, it will chalk). Does the coating have to be abrasion resistant or breathable? Will it need to be cleaned of graffiti or need to be easily overcoated if graffiti becomes a problem? What is the required maintenance and what is the replacement cost?
If there is successful experience with system(s) on similar structures in a similar environment, it makes sense to continue to use them. But if there have been failures, a determination should be made whether it was due to the coating (e.g., too impermeable) or other causes. If the coating was the problem, a change should be made. It may also be helpful to reach out to peers for their experiences (e.g., if painting a concrete bridge, consult with other DOT's).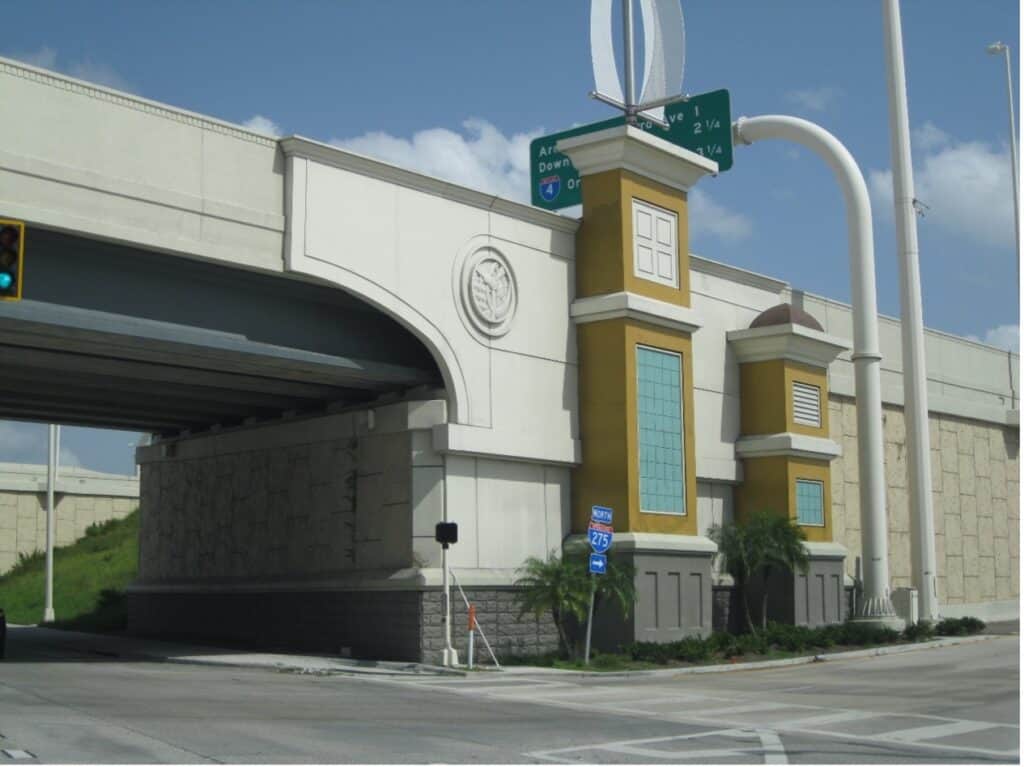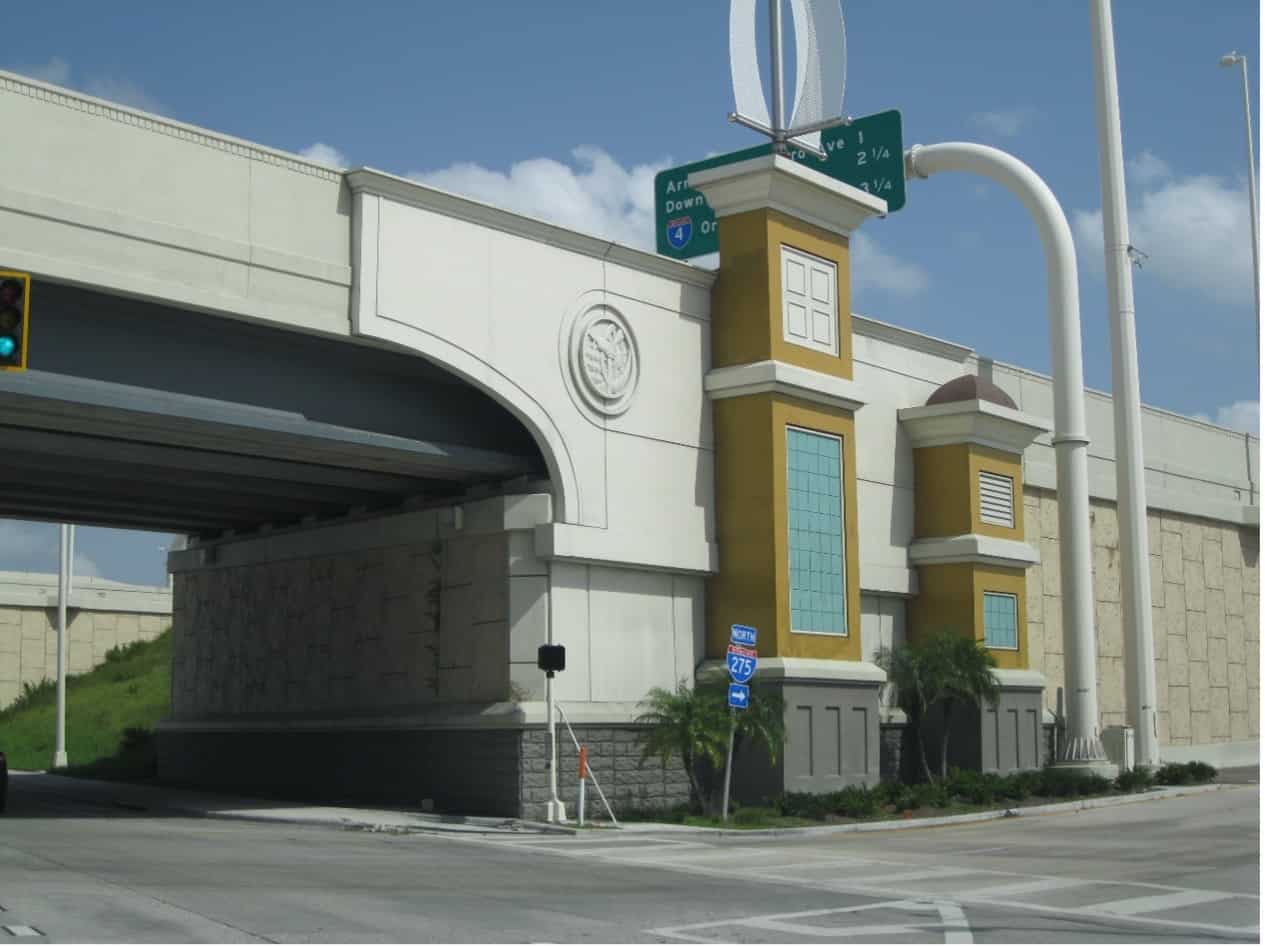 Photo 7 – When selecting products, it is helpful to consult with others who have successfully coated concrete in the past.
Manufacturers and coating professionals are also available to provide recommendations. And the Master Painter's Institute (MPI) mentioned earlier, also maintains a list of coating brands that they have qualified for use on concrete. Product listings can be found at http://www.paintinfo.com/mpi/approved/Manufactory_index.shtml.
About the author:
Mr. Pedro Sanchez is a NACE Coatings Inspector Level 2 –Certified (#19657), an SSPC Certified Master Coating Inspector (#MCI0042), an SSPC Certified Protective Coatings Specialist (#2020-320-303), an SSPC Certified Bridge Coating Inspector (BCI) Level 1 (#99149), an SSPC Certified Concrete Coating Inspector (CCI) Level 2 (#115595), and an AGA Certified Galvanized Steel Inspector. He holds a B.S. in Civil Engineering from the University of Zulia in Venezuela and has over 10 years of experience in the protective coatings industry throughout the US and Latin America. Mr. Sanchez currently performs coating condition assessments on bridges, oil/gas facilities, storage tanks, and other structures. He also provides coatings construction support and coatings inspection services in South Florida. Prior to joining KTA, Mr. Sanchez held an engineering service role with a coatings manufacturer for a variety of industries. He also has experience in facilities and maintenance engineering for oil/gas facilities. Mr. Sanchez is trilingual (English/Spanish/Portuguese) and will support KTA's growth in Latin America.