Compositional Analysis of Coatings
Are you looking for Compositional Analysis of Coatings Services?
Coating materials are formulated to possess certain compositional properties that are important for application, curing, and performance. These properties are often tested to establish baseline values, in the event that field sampling and analysis of the coatings is invoked by the specification. In this manner, a facility owner can be assured that the product shipped to the project site is the same in composition to that which was originally tested and qualified for use.
KTA's staff of chemists and technicians performs compositional properties analysis (individual components and/or mixed components) according to standard ASTM procedures, including:
Fourier Transform Infrared Spectroscopy

Volatile Organic Compound (VOC) Content

EPA Exempt Solvent Analysis

Water, percent by mass

Isocyanate Group Content

Total solids, percent by mass

Pigment, percent by mass

Metallic zinc content, percent by mass in primer

Total solids, percent by volume

Mass per volume in grams/liter

Viscosity – Stormer and Brookfield

Sag resistance

Dry Time

Others
KTA's Compositional Analysis Services Will Help Answer the Following:
What properties are most important for application, curing and performance?

How can I be assured that the coating materials delivered to the project site are of the same quality as those originally tested?

How do I decide which tests are most applicable or important?

How do I know that the coating products are being tested according to recognized industry standards?
Why Use KTA for Compositional Analysis of Coatings?
Coating manufacturers formulate coatings to provide protection of the underlying substrate or underlying coating layers, as well as aesthetics. They also conduct quality control testing of manufactured batches to verify the coatings have been prepared according to the formulation. Frequently, however, the manufacturer's stated values for compositional properties are theoretical (based on the formulation) and not based on actual values generated using industry recognized standard test procedures. This can result in application and/or performance differences. KTA performs testing in strict accordance with ASTM or other standardized test methods. This testing provides owners and contractors with peace-of-mind that the coating materials can be successfully applied in the shop/field, and will cure and perform as expected in the service environment.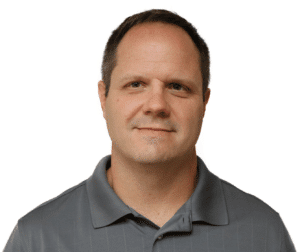 Contact:
Robert B. Leggat, PhD
KTA Laboratory Services Manager
(412) 746-4271
How Can KTA Help?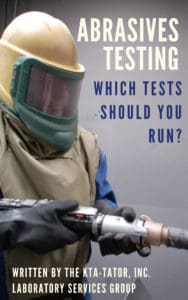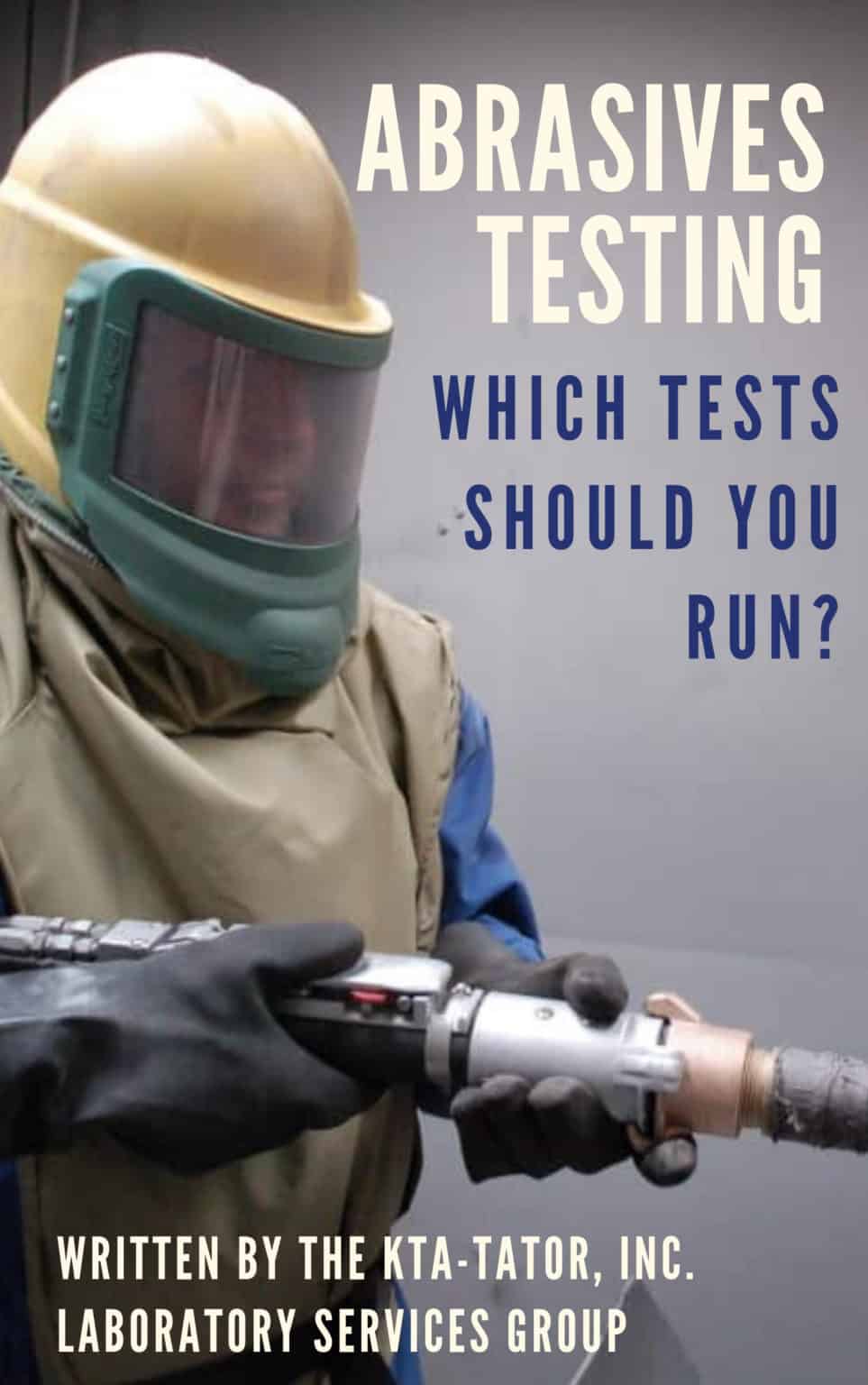 Free Abrasives Testing eBook
Learn About Types of Abrasives, Standards, Abrasive Cleanliness, and Much More in this Free eBook written by the KTA Laboratory Services Group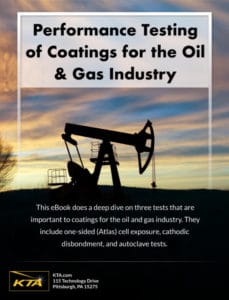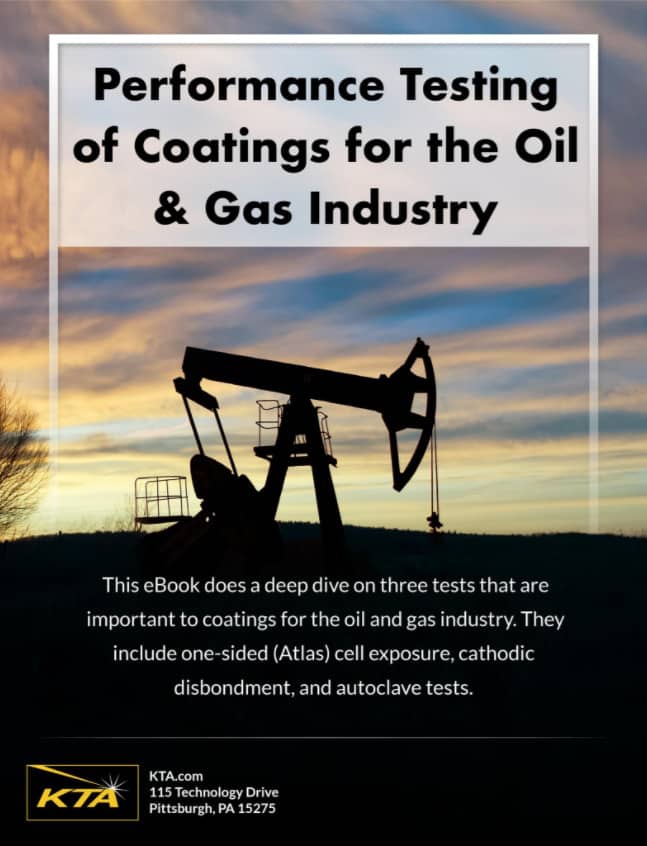 Free Oil & Gas Testing eBook
Learn about the types of tests important to coatings for the oil & gas industry.