Coating Performance (Accelerated Weathering and Corrosion Testing) Services
Are you looking for Accelerated Weathering and Corrosion Testing Services?
Evaluating a coating's resistance to corrosive environments and/or the cumulative effects of a natural environment like solar radiation, heat and water prior to full-scale installation can help avoid costly premature failure and product contamination.  Our staff of chemists, engineers and chemical technicians performs standard or custom exposure testing on coated test panels to assess the coating system's ability to resist a service environment.
KTA's in-house testing capabilities include:
Exposure to Ultraviolet Light
Corrosive Environments
Chemical Resistance
Cold Wall Effect
Extreme Temperature and Humidity Conditions
Pressurized Testing and Rapid Depressurization
Our nine UV chambers are equipped with UVA-340, UVB-313, FS-40, and other lamp types. Three salt fog chambers and four cyclic salt spray chambers are used to simulate marine, caustic, or acidic conditions. Four controlled temperature and humidity chambers and four freezers can be used for thermal cycling and extreme condition exposure.
KTA is one of only a few commercial coatings testing laboratories offering independent high temperature-high pressure autoclave testing services. While typically used to evaluate performance properties of coatings used in the pipeline industry, KTA's autoclave testing services can be used to assess the integrity of any coating or lining in some of the harshest environments, including natural gas, oil, water and waste water. It can also be used by facility owners for qualification testing by simulating facility-specific exposure environments, including temperature (up to 160°C), pressure (up to 25 MPa, with rapid depressurization), and inhibitors, methanol and process chemicals, in two phases (liquid and gas). Autoclave testing can also be used for coating/lining formulation research to determine the effect of coating additives on performance created by the test environment.
Commonly performed exposure regimes include (but are not limited to) ASTM B117, ASTM D5894, ASTM D4587, ASTM D4585, ASTM D2247, ASTM D6944, ASTM G85, GM9540P, SAE J2334, CCT-1, CCT-4, ASTM B368, ASTM D1735, ISO 12944-6, ISO 20340, ISO 11997-2, military and automotive specifications, and IICL testing. KTA also performs exposure to evaluate a coating's resistance to cathodic disbondment (ASTM G8 and G42).  Resistance to immersion in a variety of media can be assessed using immersion vessels or Atlas Cells (ASTM C868/NACE TM0174) for one-sided testing as well as evaluating the cold wall effect on a lining system. Should unique conditions require a process that is unlike any published standard, KTA can custom design a testing regime to address specific conditions.
KTA evaluates the coating system's resistance to undercutting (ASTM D1654), blistering (ASTM D714), rusting (ASTM D610), color and gloss shift (ASTM D2244 and ASTM D523, respectively), chalking (ASTM D4214) and change in hardness (ASTM D3363 or ASTM D2240).
Why Use KTA to Evaluate Coating System Performance?
Not all coating systems are created equal. Even within the same generic category there are differences in the quality of the raw materials, and the formulations are different. These differences can translate to variations in performance once the coatings are installed in the shop or field. KTA can perform accelerated testing in a variety of simulated environments to compare the performance of various generic types of coating systems manufactured by different companies. While the test environments are not intended to be predictive, they can reveal differences in coating system performance relative to one another, and prior to full scale installation on the actual structure. This "pre-screening" reduces opportunity for premature failure caused by selection of the incorrect coating system for the service environment. KTA's results are independent of the coating manufacturers, removing all opportunity for bias.
KTA's Accelerated Weathering and Corrosion Testing Services Will Help Answer the Following:
What is the value of simulating a corrosive environment and/or assessing the cumulative effects of a natural environment like solar radiation, heat and water prior to full-scale installation?
How can I be assured that the corrosion and weather resistant properties of an applied coating are presented without manufacturer bias?
How do I decide which environments are most important to simulate?
How do I know that the coating system possesses certain resistances to exposure environments?
How do I know that the coating systems are being tested and their performance evaluated according to industry standards?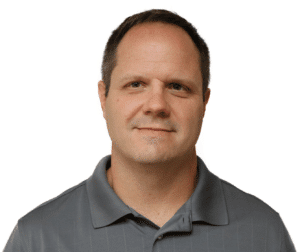 Contact:
Robert B. Leggat, PhD
KTA Laboratory Services Manager
(412) 746-4271
How Can KTA Help?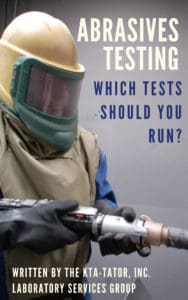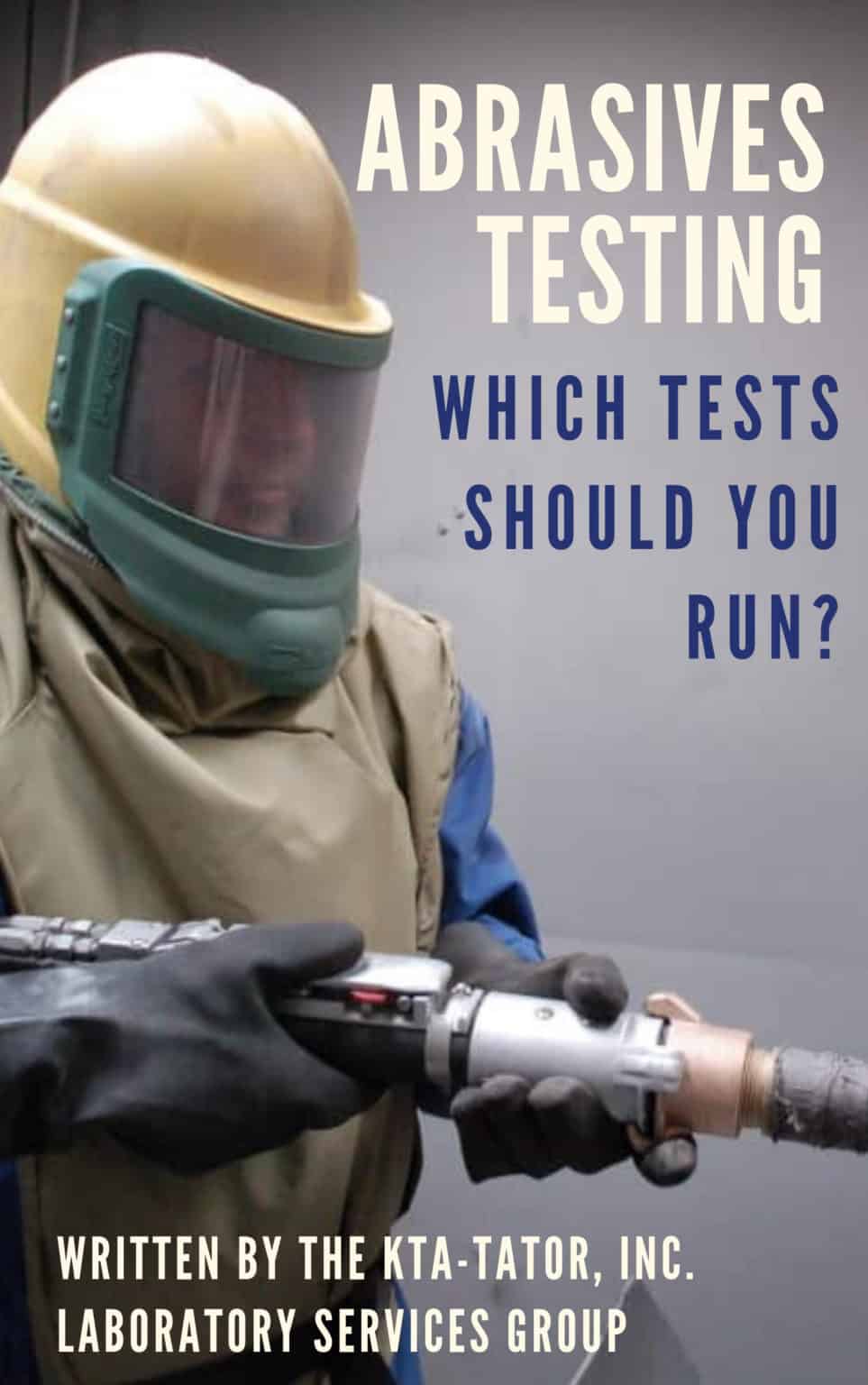 Free Abrasives Testing eBook
Learn About Types of Abrasives, Standards, Abrasive Cleanliness, and Much More in this Free eBook written by the KTA Laboratory Services Group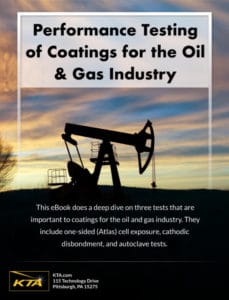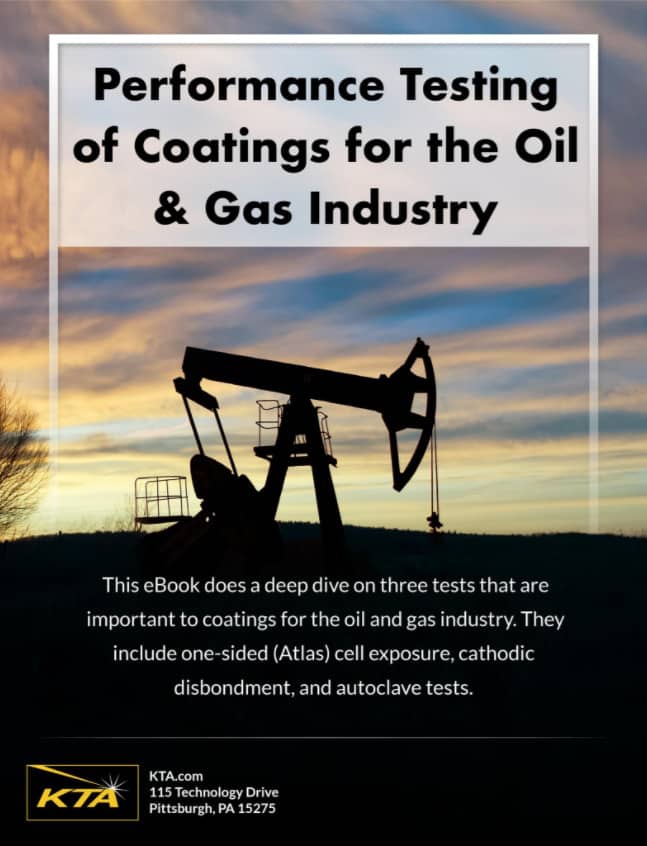 Free Oil & Gas Testing eBook
Learn about the types of tests important to coatings for the oil & gas industry.