On September 2, 2016, workers were cutting steel with a torch on the Liberty Bridge in Pittsburgh, Pennsylvania.  The steel cutting operations were being performed within a containment enclosure system previously erected for an associated paint removal project on the bridge.  During the steel cutting process, sparks reportedly ignited ventilation piping inside the containment, then spread to adjacent tarpaulins being utilized as a component of the containment system.  The fire caused a 30-foot steel chord to bow to the point where the entire structure was in danger of collapsing.  As a result of the fire and subsequent damage, the bridge was closed to vehicular traffic until September 26, 2016 while repairs to the damaged chord were performed. The bridge is a major transportation artery into and out of the downtown area and carries an estimated 55,000 vehicles daily. The contractor was reportedly levied fines of $8,400 for each hour that the bridge remained closed plus $12,000/day for a ramp closure, totaling $213,600/day or over 5.1 million dollars for a three-plus week closure.  This event caused us to realize that some facility owners and specifiers may not realize the importance of requiring that containment materials possess certain properties. The purpose of this brief article is to educate readers on specifying containment material components, and to provide a distinction between flame proof and flame retardant containment materials.
Fortunately for the Liberty Bridge, the contractor used flame retardant materials.  If "regular" tarpaulins had been used, one can only imagine how much greater and widespread the damage might have been.  SSPC: The Society for Protective Coatings has prepared a guide (Guide 6 – Guide for Containing Surface Preparation Debris Generated During Paint Removal Operations) that can be referenced by facility owners when specifying containment systems for paint removal projects in the industrial and commercial industries. The guide outlines various classifications of containment systems that can be erected for several different methods of surface preparation, and identifies and describes the specific components that make up each of those containment systems, including containment materials.  Many owners choose to simply reference Guide 6 in their specification and default to the containment material requirements presented in the document.  Section 5.3 in the current version of the guide provides some guidance on the use of flame retardant containment components.
5.3 CONTAINMENT ENCLOSURE COMPONENTS: The components of containment enclosures are identified below. Consideration should be given to the use of flame retardant materials when applicable. Tables A, W, C, and P provide guidance on combining each of the components to design a containment system. Specifiers should research local regulations and jobsite conditions regarding the use of flame retardant materials. NFPA 701 provides an example of the testing that can be required.
Most, but certainly not all, specifiers opt to supplement the information presented in Guide 6 with additional owner- or project-specific containment requirements.  While many specifications with an eye towards safety include language requiring the use of flame retardant containment materials, there are many that do not.  A simple statement requiring the use of flame retardant containment materials can easily be inserted in the specification to address the issue.  It may even be prudent to require the manufacturer to submit technical specifications on the flame spread, fuel contributed, and burst strength for the containment materials proposed to be used.
Note also that there is a difference between flame proof and flame retardant materials.  Flame proof materials are defined as being resistant to damage or burning on contact with flame, while flame retardant materials act to inhibit or delay the spread of fire by suppressing the chemical reactions in the flame or by the formation of a protective layer on the surface of a material.
About the Author: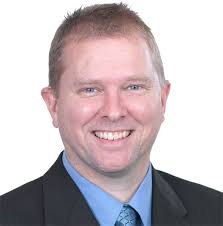 Dan O'Malley is the Manager of the EH&S Group for KTA where he has been employed for over 19 years.  In this position, Dan serves EH&S clients (while also assisting other KTA groups on multi-disciplinary projects) by reviewing/developing safety and health programs, facilitating/evaluating laboratory results, preparing proposals, developing specifications for removal of coatings containing lead and other toxic metals, performing ambient air monitoring activities (i.e., site evaluation), scheduling staff and consulting on industrial hygiene and safety issues.  Dan is an SSPC C-3 Supervisor/Competent Person for Industrial Deleading Projects and is a licensed instructor for this course.  He has conducted air quality monitoring for lead, asbestos, and other hazardous materials and has served as on-site industrial hygienist on lead paint removal projects.  An experienced Industrial Hygienist, Dan has also conducted industrial hygiene surveys for insurance companies and waste treatment, industrial and manufacturing facilities.  Dan holds a B.S. from Pennsylvania State University.
Cover image credit to Blake Imeson – Original Photo Can Be Found Here