Introduction
For decades, traditional aliphatic acrylic polyurethane topcoats were the mainstay as finish coats for exterior environments where resistance to solar radiation (sunlight) was desired to preserve color and gloss and provide corrosion and chemical resistance. However, ultraviolet light degradation of the urethane resin would cause a color shift (fading) and gloss reduction of the finish coat (particularly with darker colors) well before the underlying coating layers (e.g., epoxy mid-coat and/or zinc-rich primer) showed signs of deterioration. Without the ability to selectively remove and replace the finish coat while preserving the underlying layer(s), removal and replacement of the entire system was common practice, effectively "throwing the baby out with the bath water." In the ideal world we would formulate the finish coat to last as long as the underlying layers.
Finish coat formulations have entered the marketplace within the past decade or so that are touted to, in some cases, outperform traditional acrylic polyurethane coatings. This brief article explores the advantages and limitations of various finish coat formulations.
Background
Polyurethane coatings are a versatile coating type that have been used for many applications. Varying the chemistry and functional groups in these coatings can result in a difference in physical properties, making them suitable for different service environments. Typically, polyurethanes are specified for use when good weatherability (color and gloss retention) and corrosion resistance properties are desired. This article focuses on four variations of polyurethane coatings and one non-urethane formulation that provides similar properties.
General Chemistry of Polyurethanes
Strictly speaking, to be considered a polyurethane coating, an isocyanate group must be reacted with an alcohol to form the urethane functional group as shown in Figure 1:

Polyurethanes are created by reacting polyisocyanates (multiple functional isocyanate groups) with polyols (multiple functional alcohol groups). The polyisocyanates can be aromatic (containing a disubstituted ring) or aliphatic (the atoms are arranged in open chains). Aromatic polyurethanes are subject to yellowing when exposed to solar radiation (sunlight), whereas aliphatic polyurethanes have much better color and gloss retention and weatherability.
Health Risks of Isocyanate
An isocyanate group consists of one nitrogen atom, one carbon atom, and one oxygen atom each joined by double bonds. Exposure to isocyanates can result in irritation or sensitization. Irritation can occur on the skin, in the respiratory tract or eyes and present as redness, itching, rash and coughing. Sensitization is more like an allergic reaction that can manifest on the skin or in the respiratory tract causing more severe irritation. It is important to practice proper chemical hygiene and respiratory protection when working with isocyanate containing materials. This information is available on the Safety Data Sheet (SDS) produced by the coating manufacturer.
Polyacrylate (Acrylic) Polyurethane
Formulation
In the case of an acrylic polyurethane, the polyol component is a polyacrylate, or acrylic. The chemical structure of methyl methacrylate is provided in Figure 2. Some of these can be styrenated, which introduces an aromatic ring on the polyol component. Adding styrene to the formulation can increase flexibility characteristics, as well as chemical and water resistance; however, it reduces the weatherability characteristics.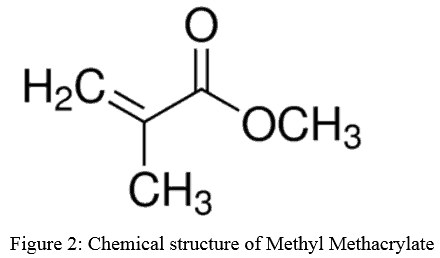 Advantages
Excellent weatherability (unless modified with styrene)

Styrenated: Increased chemical and water resistance

Relatively low cost

Dries quickly

Scratch resistant
Limitations
Styrenated: Reduced weatherability

Contains isocyanate (potential health risk)

Adhesion (relative to polyester polyurethanes)

Abrasion resistance
Uses
Like many polyurethane coatings, acrylic polyurethanes are well suited to exterior steel surfaces due to their excellent weatherability. However, many acrylic polyurethanes are used on wood surfaces such as tables or cabinetry. The high scratch resistance makes this a great application for furniture or decorative items, but the poor abrasion resistance makes these coatings unsuitable for flooring applications.
Polyester Polyurethane
Formulation
The polyester polyurethane chemistry is much the same as the acrylic polyurethane, but the polyol component consists of polyester resin. An ester functional group contains an oxygen atom double bonded to a carbon atom, which has another oxygen atom sandwiched between two carbon atoms, see Figure 3.

Advantages
Enhanced chemical resistance

Good flexibility (increased impact resistance, tensile strength and tear resistance)

Good abrasion resistance

Relatively low cost
Limitations
Higher viscosity

Contains isocyanate (potential health risk)
Uses
Due to the good impact and abrasion resistance, polyester polyurethanes make excellent topcoats for flooring systems. The enhanced chemical resistance properties makes them a good consideration for industrial environments where acids, oils or other materials may come in contact with the coated surfaces.
Polysiloxane
Formulation
While polysiloxane coatings are widely used as finish coats for exterior surfaces, they are not based on urethane chemistry. Rather, a siloxane contains repeating silicon-oxygen groups in the backbone, side chains, or crosslinks. The most common organic polysiloxanes are formulated with epoxy or acrylic resin.
Advantages
Rapid curing under correct conditions

Reported infinite recoat-ability (manufacturer-specific)

Good flexibility

Resistant to solar radiation

Hard film formation

Good cleanability

Increased heat resistance

High-solids (Low VOC content)

No isocyanates to create a health risk
Limitations
Relative humidity of 50%+ typically required for curing

Brittle at high coating thickness

Higher in cost
Uses
Polysiloxane coatings can be used as a topcoat in a three coat system, or they can be applied as a high build finish coat over a zinc-rich primer in a two-coat system.
Polyaspartic
Formulation
Conventional two component aliphatic polyurethane coatings are modified with aspartic ester resin.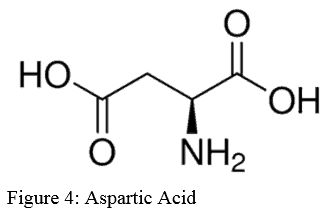 Advantages
Faster dry times

Higher film build

Good weathering characteristics

Good abrasion resistance
Limitations
Poor acid resistance

Short pot life may mean smaller batch sizes or specialized equipment

Potentially short recoat interval

Variable cure time dependent on prevailing ambient conditions
Uses
The higher film build allows this coating to provide more coverage in one coat. They can be used as a topcoat in two-coat systems or even as a direct to metal (DTM) in less corrosive environments. The fast-dry time along with the reduction of necessary coating layers makes this an ideal coating for projects that have a need for fast return to service. The use of a polyaspartic system can reduce painting schedules to one shift as opposed to several days to allow for proper cure of each coating layer.
Fluorourethane
Formulation
Fluorourethane coatings are more commonly referred to as fluoroethylene vinyl ether (FEVE) coatings. FEVE resins react with conventional aliphatic isocyanate hardeners, giving them their urethane functionality.
Advantages
Excellent weatherability

Excellent corrosion resistance

Chemical and solvent resistance

Color and gloss retention exceeding 50 years with little change
Limitations
High cost

Limited pot life

Contains isocyanate (health risk)

Presence of fluorinated material may cause environmental concerns
Uses
The use of FEVE topcoats is more prevalent outside the US; these finish coats are required to be used on large steel bridges in Japan due to their long-term weatherability. While the material costs are relatively high, use of these topcoats reduces maintenance painting costs and the overall life cycle costs.
Summary
Exterior service finish coats are the first line of defense against corrosion and the effects of weathering. In many cases aesthetics is a primary consideration, even though the finish coats are being applied to industrial structures. For decades acrylic polyurethane products have been used as cost-effective topcoats to provide good durability and weatherability. The desire to perform less frequent maintenance painting while preserving aesthetics like color and gloss have created a market for alternative technology topcoats. This article has described the chemistry, uses, advantages and limitations of four alternative finish coats that can, in some cases provide a longer service life. The key is to assess whether the increase in upfront material costs can be recovered by lowering life cycle costs.
Posted by KTA's Valerie Sherbondy