George Washington Bridge – New York City and Fort Lee, New Jersey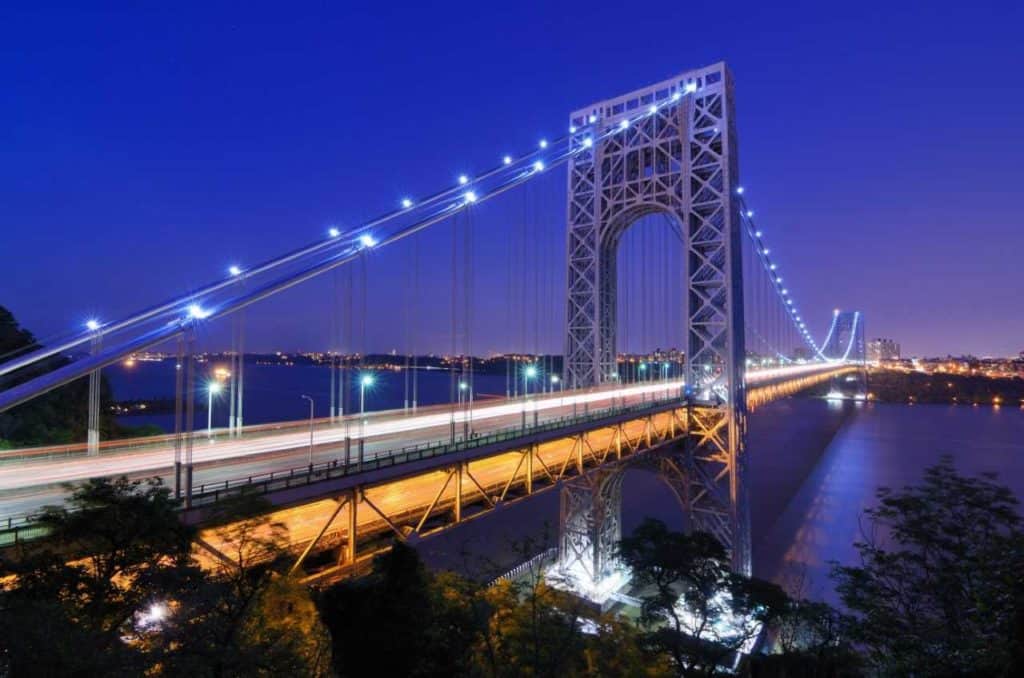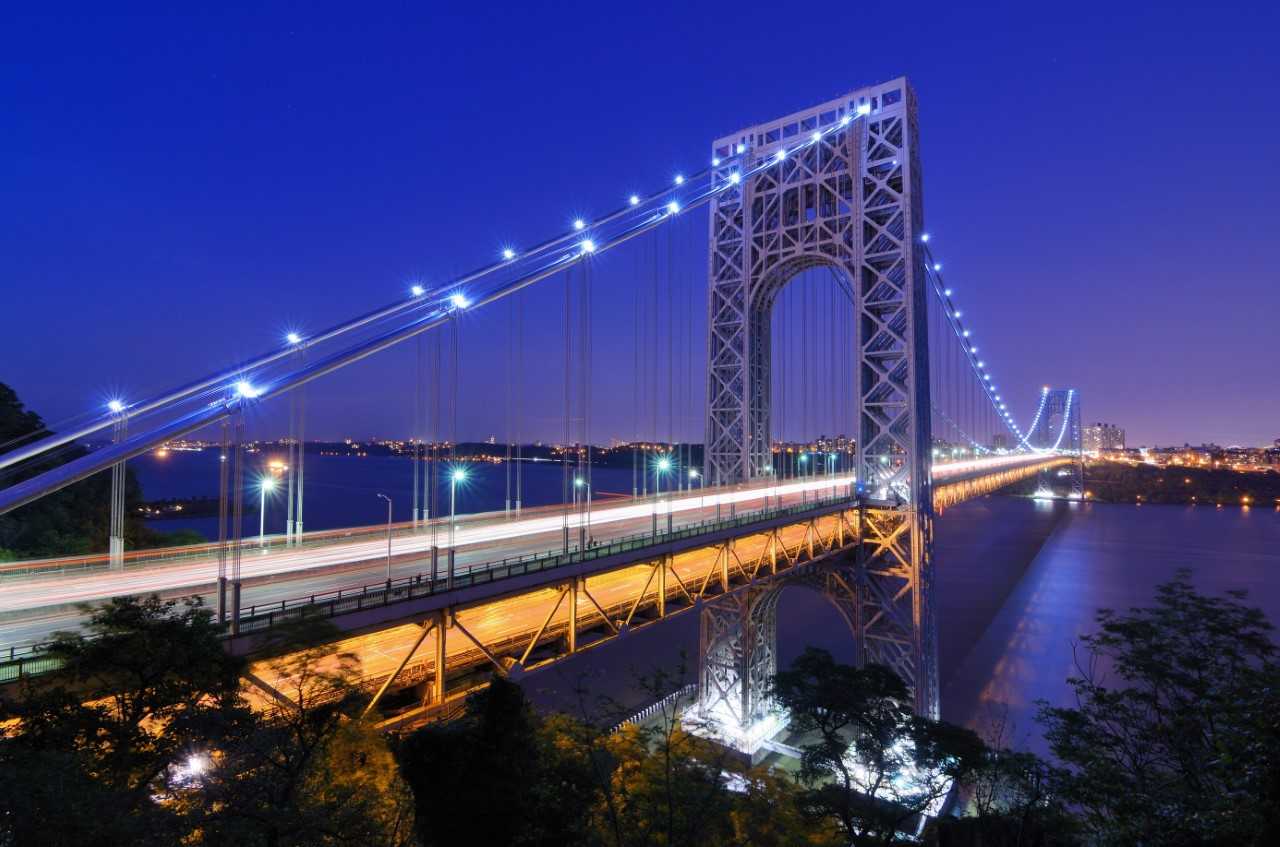 The George Washington Bridge, owned and operated by the Port Authority of New York and New Jersey (PANYNJ), is a vehicular suspension bridge built in the late-1920's. The bridge crosses the Hudson River between upper Manhattan, New York and Fort Lee, New Jersey and forms part of Interstate Highway I-95. The bridge opened to traffic in 1931 and is designated as a National Historic Civil Engineering Landmark. The lower level was opened in 1962, increasing the capacity of the bridge by 75 percent, making the George Washington Bridge the world's only 14-lane suspension bridge. The bridge was originally coated with lead-based paint and has been repainted numerous times.
KTA's relationship with the Port Authority of New York and New Jersey dates back more than 30 years. KTA examined the condition of the coatings; evaluated the thickness, adhesion, coating type, toxic metals, and identified unique issues associated with the repainting project. After the assessment and recommendations, KTA prepared the specifications and provided the engineer's estimate for the work.
KTA provided QA inspection during the painting of the towers and suspended span for compliance with the specification requirements. KTA witnessed and verified surface preparation, as well as all aspects of coating mixing and application. KTA was also involved in evaluating the contractor's efforts as they related to prevention of air, water, and soil contamination for compliance with the project specifications. KTA was requested to perform a follow-up coating condition assessment on the portions of the New York Tower below the lower level roadway.
Under an open-end agreement for expert professional structural coating services, KTA provided QA coating inspection services during the surface preparation and coating application operations for the structural steel repair project on this bridge.