Engineering Surveys and Design
KTA provides coating and corrosion surveys, coating condition assessments, structural takeoffs, opinions of probable cost, life cycle cost analyses, and evaluation of contractor coatings containment submittals, to assist owners during the design phase of a project. As an integrated team of engineers and coatings experts, KTA's Engineering Surveys professionals help mitigate corrosion-related failure risks such as bridge collapses, pipeline explosions, and hazardous material leaks by identifying and mitigating areas of accelerated corrosion. KTA's engineers work in any industry employing high-performance protective coatings and linings as a component to their corrosion prevention and aesthetic processes.
KTA is a consulting engineering company specializing in protective coatings. Since its founding in 1949, KTA has provided a broad range of specialized services aimed at asset management and protection. Services have included coating failure investigations and forensic laboratory analyses, specification development and contract administration, oversight of steel fabrication and field painting operations, and assessment and monitoring of associated environmental risks. Paint surveys and assessment services have been a critical core service throughout KTA's history. KTA's Engineering Surveys staff has, at a minimum, a Bachelor degree in Engineering and 5 or more years of experience in the coatings industry and are backed by the collective insights of over 15 consultants and laboratory professionals with over 250 years of combined experience in the coatings industry. The full knowledge and expertise of this group can be brought to bear while providing accurate coating assessments and reliable painting recommendations.
For more information on KTA's Engineering Surveys Group services, click on any of the links below:
Contact: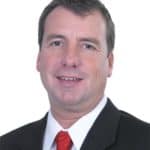 William D. Corbett
412-788-1300 Ext. 223
bcorbett@kta.com