EADS BRIDGE, ST. LOUIS, MISSOURI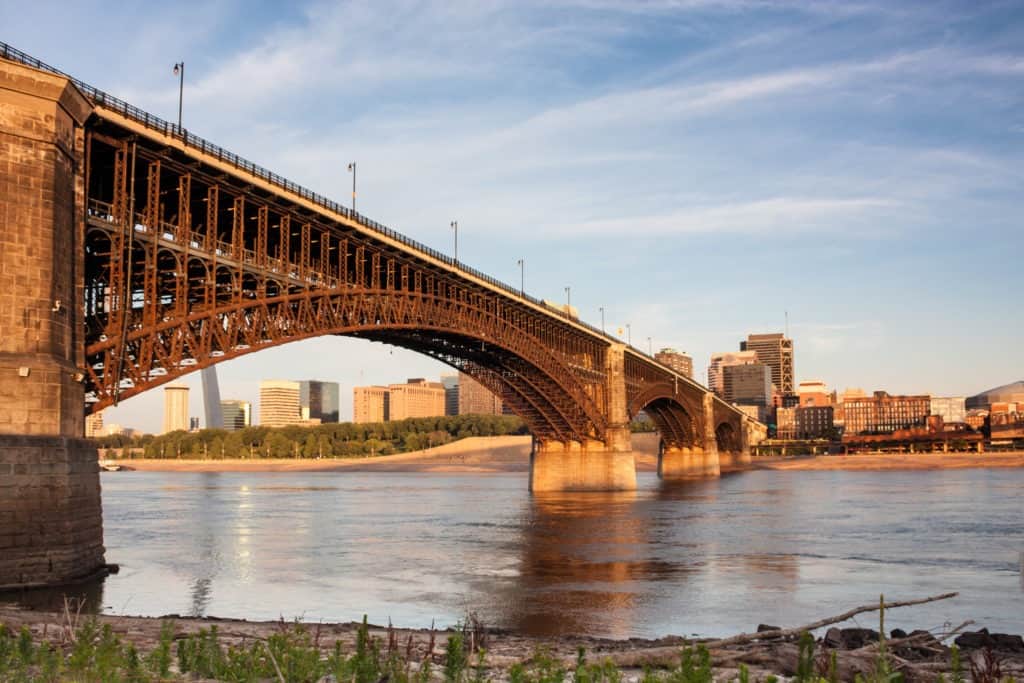 The Eads Bridge is a historic structure which connects Illinois and Missouri and was the first steel bridge over the Mississippi River. The bridge was constructed in 1894 utilizing a combination of cast iron, wrought iron, and steel members. The upper deck of the bridge carries vehicular and pedestrian traffic, while the lower deck carries a light rail system. The bridge is listed on the National Register of Historic Places and is maintained by the Metro Transit Agency (formerly the Bi-State Development Agency).
KTA performed a survey of the steel/iron coating system applied to both steel and cast iron/wrought iron on this bridge. The survey involved visual observations of the corrosion on the bridge; the number of coats and thickness of the existing coating system; coating adhesion; ultrasound measurements of the various steel, cast iron, and wrought iron bridge components; removal of coating samples for laboratory analysis (toxic metals and generic coating type); and other tests as deemed appropriate by the KTA field personnel.
KTA performed construction support services, including review of contractor submittals related to waste management, environmental protection, worker health and safety, surface preparation and coating application, OSHA lead training, and review of ambient air sampling data. KTA also provided on-call QA inspection support services during the removal of the existing coatings and application of a high-performance coating system.