Disaster Recovery Support Services Team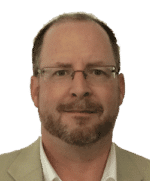 David McFayden – VP and Business Unit Manager Disaster Recovery Support Services
412.788.1300 x 217, dmcfayden@kta.com

David McFayden recently joined KTA as Vice President and Manager for the Disaster Recovery Support Services (DRSS) business unit. Dave has over 25 years of operations management, large program management and business planning experience both domestically and internationally for both the private and public sector including the Department of Homeland Security. Services under his direction have included program and project management, policy development, budget development and analysis, engineering design, strategic planning, construction management and operational support. He has had direct responsibility for the management of over 100 professional project staff and contracts in excess of $50 million. He is responsible for the overall performance of the DRSS business unit including overall strategic direction, client satisfaction and management, financial performance, talent acquisition and quality of the services provided.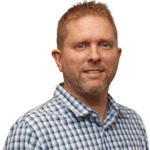 Dan O'Malley – Disaster Recovery Support Services Operations Manager
412.788.1300 x 138, domalley@kta.com
Dan O'Malley is the Operations Manager for KTA's Disaster Recovery Support Services Business Unit. In this role, Mr. O'Malley is responsible for project accounting, proposal development, oversight of field inspection staff and project managers, client and regulatory interfacing, and working with the Business Unit Manager to establish work flow processes. From 2018 through 2019, Mr. O'Malley served as KTA's Project Director for the Tu Hogar Renace (Your Home Reborn) Program following the impact of Hurricane Maria in Puerto Rico. Mr. O'Malley and a team of three Project Managers mobilized to the island. They hired and managed a field staff of over 330 field inspectors who performed close to 138,000 home inspections over an 11-month time period.
Bob Taylor– Disaster Recovery Support Services Project Manager
rtaylor@kta.com
Bob Taylor is a Project Manager for KTA's Disaster Recovery Support Services Business Unit. Mr Taylor has more than 30 years of experience in business organization and day to day operation of businesses throughout the United States, Latin America and the Caribbean. Most recently, Mr. Taylor served as KTA Program Director for the FEMA funded Puerto Rico STEP Program, (Tu Hogar Renace), set up as the result of the damage caused by Hurricanes Irma and Maria. Mr. Taylor was responsible for strategic planning and the day to day training and management of nearly 350 inspectors and administrative staff that provided final inspections on nearly 138,000 homes.
Tony Castaneda– Disaster Recovery Support Services Project Manager
tcastaneda@kta.com