Coating Testing and Failure Analysis
Are you looking for Coating Testing and Failure Analysis?
All coatings fail… eventually. Coatings that fail long before their intended service life has expired are commonly known as premature coating failures. When a coating fails prematurely, the cause may remain a mystery and the re-application may also fail unless a thorough investigation is undertaken. KTA has unmatched depth and breadth of expertise in determining the causes of coating failures. We are not advocates for the owner, coating manufacturer or contractor. We are not attorneys. We are independent experts that have amassed hundreds of years of experience solving even the most complex failures. Our depth of knowledge across many industries, service environments and coating systems, and our in-house forensic staff and capabilities (that work hand-in-hand with our investigators) have enabled us to resolve thousands of coating failures over the past half century. Our Coatings Consultants and forensic analysts not only hold degrees in engineering and chemistry but have achieved and maintain industry certifications including SSPC Protective Coating Specialist. And even more important is that none of our failure analysts are on an "island." Our consultants and analysts frequently tap into the wealth of knowledge we have in-house, in order to provide our clients with the clearest picture of what caused the failure, how it can be repaired and most importantly how coatings problems can be prevented in the future.
The premature failure of a coating can leave...
an owner with a real mystery to solve, and the need for a plan to effectively remedy the problem. A thorough and objective analysis of a coating failure is critical to determine the proper remedial actions and to avoid further costly coating problems. KTA's professionals have decades of experience in investigating all types of coating failures. The central element of KTA's approach deals with the use of highly experienced coatings consultants to analyze the coating failure in order to identify potential causes and to develop reasonable approaches to remediate the problem. This analysis may include collection of data and documentation, examination of the physical structure and existing coating characteristics and sample procurement.
We recognize that in many cases coating failures result in litigation. Our consultants and failure analysts have extensive experience in litigation support services including expert witness services. We are frequently sought after by firms that litigate construction cases because of our reputation of being independent experts in the industrial/commercial coatings markets.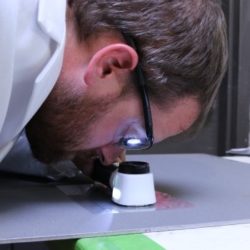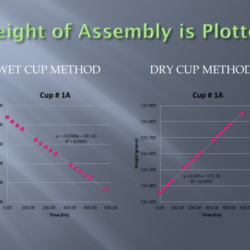 Why Use KTA for Paint and Coating Specifications?
The KTA consulting staff is supported by highly trained laboratory professionals who, utilizing a state-of-the-art coatings analytical laboratory, offer forensic analysis of samples collected during the site visit. KTA consultants work in conjunction with the laboratory staff to select analytical method(s) necessary to identify and/or confirm potential causes of the failure. At a minimum, samples are examined under a microscope to determine the number and thickness of coats as well as the presence of contamination, voids or other objectionable property. Depending on the findings from the field investigation and the basic laboratory microscopic examination, other analytical tests may be performed. Preliminary conclusions are frequently discussed with other in-house coatings consultants to make the most of KTA's extensive technical expertise and experience.  The end result provides the facility owner with insight as to why the failure occurred in the first place, and efficient methods for correcting the affected area(s).
KTA's Paint and Coating Specification Services Will Help Answer the Following:
Insert Answer Here
Insert Answer Here
Insert Answer Here
Insert Answer Here