Coating Inspection Services
Professional coatings project design and independent paint or coating inspection services help owners of industrial and commercial structures mitigate the risks of corrosion by verifying the quality and longevity of protective coating systems. Verification of coatings application quality is highly desirable when structures of any type are undergoing repair or replacement of exterior coatings or interior linings. QA inspections on behalf of facility owners provide verification that the contractor's QC practices are adequate to achieve the desired final product as defined in the painting specification. KTA's Coatings Group also performs QC inspections for contractors.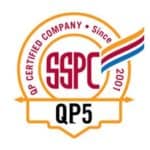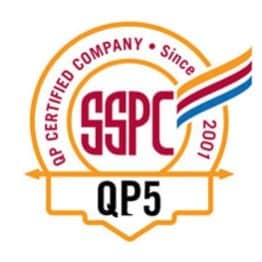 KTA's founder Kenneth Tator conceived and developed the process of independent paint inspection in 1961, and it is now an internationally recognized and valued construction practice. In the 1960s, the majority of KTA's inspection work involved bridges and water storage tanks using one or two inspectors. KTA's coatings inspection service has since grown into a staff of nearly 90 highly trained, experienced and certified professional paint inspectors, as described in the "Coatings Inspector Qualifications" link below. Today, KTA is recognized as the foremost authority and industry leader in coatings technology and inspection services even becoming the first firm to be certified under SSPC QP-5 "Standard Procedure for Evaluating the Qualifications of Coatings and Lining Inspection Companies." KTA's unparalleled paint inspection experience includes work on all types of structural steel, tanks, ships, bridges, pipelines, oil fields, chemical plants and nuclear facilities, as well as commercial properties and buildings.
For more information on KTA's Coatings Group services, click on any of the links below:
We hope to hear from you soon! To talk to someone immediately, please…
Contact:
Bruce Rutherford.
412-788-1300 Ext. 137
brutherford@kta.com